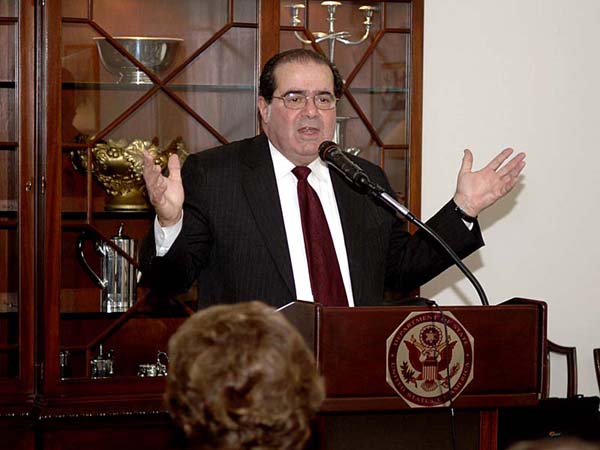 on
One of the most recent of the seemingly never-ending succession of Progressive complaints about the Ferguson Grand Jury is that the Grand Jury's decision not to indict is inherently flawed because they were permitted to consider self-defense. Those professing this argument rely for support on one of their favorite variations of the classic "straw man argument":  they quote an authoritative Conservative figure in purported support of their position. In this case, they are calling upon none other than Supreme Court Justice Antonin Scalia, as in the Think Progress post: 
Justice Scalia Explains What Was Wrong With The Ferguson Grand Jury
. In particular, the Think Progress post states the following:
Justice Antonin Scalia, in the 1992 Supreme Court case of United States v. Williams, explained what the role of a grand jury has been for hundreds of years.

It is the grand jury's function not 'to enquire … upon what foundation [the charge may be] denied,' or otherwise to try the suspect's defenses, but only to examine 'upon what foundation [the charge] is made' by the prosecutor. Respublica v. Shaffer, 1 Dall. 236 (O. T. Phila. 1788); see also F. Wharton, Criminal Pleading and Practice § 360, pp. 248-249 (8th ed. 1880). As a consequence, neither in this country nor in England has the suspect under investigation by the grand jury ever been thought to have a right to testify or to have exculpatory evidence presented.

This passage was first highlighted by attorney Ian Samuel, a former clerk to Justice Scalia.