Posted by
William A. Jacobson
Saturday, November 29, 2014 at 8:42pm
| 11/29/2014 - 8:42pm
Local security guards form defensive line at strategic Men's Wearhouse and Express crossroads.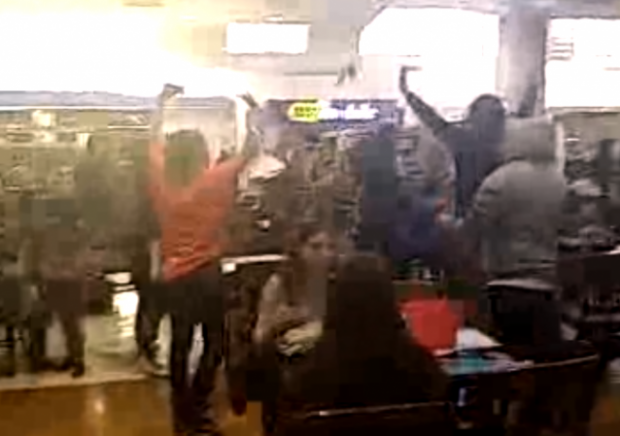 It has come to this.
The video is by anti-Israel activist Bassem Masri, whose voice narrates as protesters take over parts of the South County Mall someplace, somewhere in America.
(Language Warning)
Broadcast live streaming video on Ustream
Biggest surprise of the evening?
There's a Sears store still open.
UPDATES:  Sears has been breached, as protesters used the ancient Escalator Maneuver, first used by Hannibal to cross the Alps, flanking the Ladies' Wear staff and leaving the Mens' Footwear attendant fleeing into the Holiday Special Items section: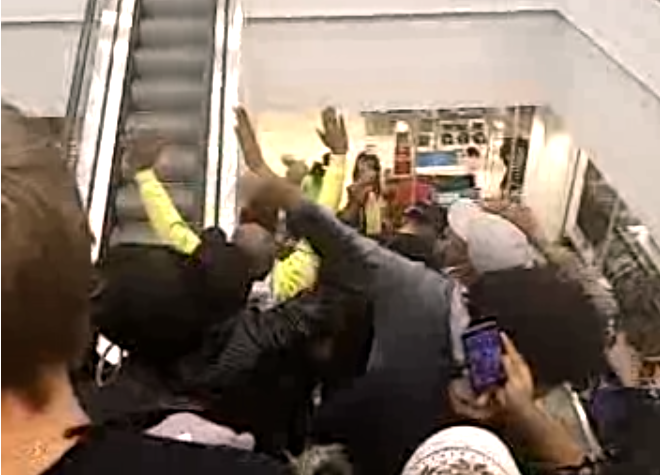 After intense rounds of hide-and-seek, the protesters withdrew and the gates to the castle were closed: