Posted by
William A. Jacobson
Sunday, December 7, 2014 at 7:15pm
| 12/7/2014 - 7:15pm
The hashtag for all of us.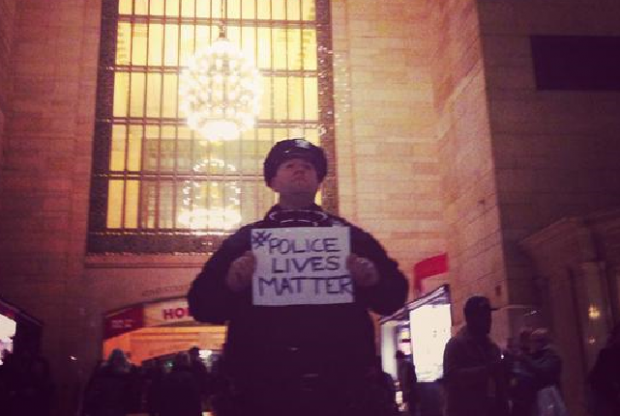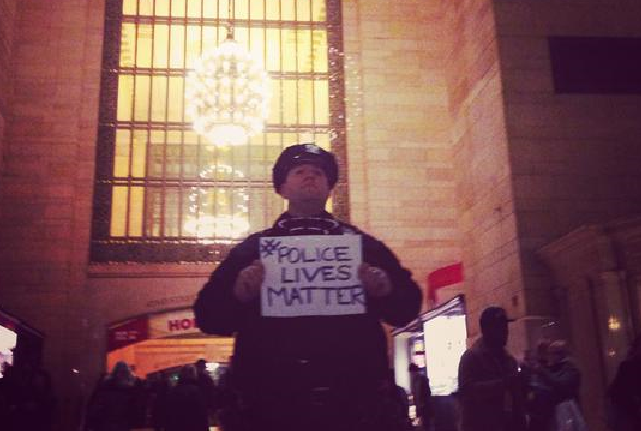 Yes, I agree that #BlackLivesMatter. So do all other lives, including the lives of police (of all races) who keep us from the abyss.
Remember Officer David Smith never lived to tell about enraged perp who stole his service gun.
Someone started a hashtag, #PoliceLivesMatter.
Seems worth retweeting some of these tweets, don't ya think?
#policelivesmatter http://t.co/iks1NhqDlw

— Jimmy Two Times (@JimmyTwoTimes4) November 28, 2014
@SuffolkPBA @NassauCountyPD @News12LI @PoliceOne @NYCPBANEWS #POLICELIVESMATTER pic.twitter.com/SNlB5RkHCQ

— Thin blue Island (@thinblueisland) December 1, 2014
#PoliceLivesMatter #where'sthemedia lost another brother in MI last night. Watch you 6 pic.twitter.com/AAAazc1JyX

— Matthew Fusco (@mfusco53) December 7, 2014
#PoliceLivesMatter The country would burn like #Ferguson if we didn't have them. pic.twitter.com/dPkPT9Exes

— Franci (@LadySandersfarm) December 6, 2014
#PoliceLivesMatter pic.twitter.com/6GmEBZ2Zcc

— Emily Maguire (@emilylizmaguire) December 5, 2014
#POLICELIVESMATTER pic.twitter.com/nlWWGopBBg

— Steven Grillo (@StevenJGrillo) December 3, 2014
Officer David Smith never lived 2 tell abt perp who stole his service gun http://t.co/p31AM5otZO #PoliceLivesMatter pic.twitter.com/FF6blqKu4r

— Legal Insurrection (@LegInsurrection) December 7, 2014
Update 12-8-2014:
Paul Harvey " Policeman " One of His Best Narrations: http://t.co/wQY5NtFuwt via #PoliceLivesMatter

— Peter Duke Photo (@peterdukephoto) December 8, 2014