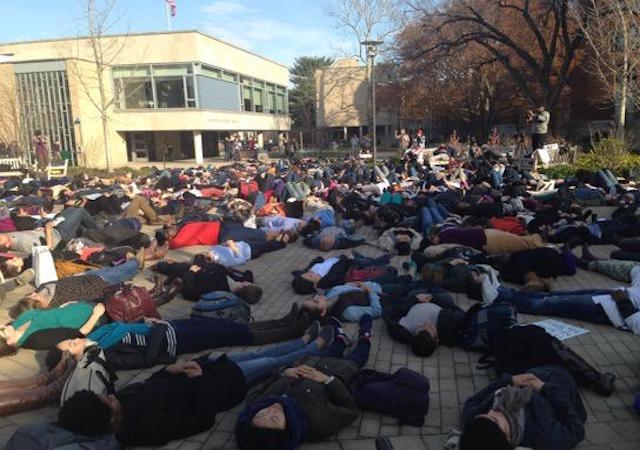 on
As we reported, a coalition of student groups at Harvard Law School
demanded exam delays
due to student trauma over the Ferguson and Eric Garner grand jury refusals to indict. There was withering criticism,
including here
. HLS refused to budge, but did agree to counseling, meetings, and other steps. William Desmond, a third year HLS student who also is a Law Review Editor, defends the demand for an exam delay in The National Law Journal,
Delaying Exams Is Not a Request from 'Coddled Millennials'
(h/t
Drew M.
). Here's an excerpt:
... In essence, law students are being told to grow up and learn how to focus amidst stress and anxiety—like "real" lawyers must do. Speaking as one of those law students, I can say that this response is misguided: Our request for exam extensions is not being made from a position of weakness, but rather from one of strength and critical awareness. Although over the last few weeks many law students have experienced moments of total despair, minutes of inconsolable tears and hours of utter confusion, many of these same students have also spent days in action—days of protesting, of organizing meetings, of drafting emails and letters, and of starting conversations long overdue. We have been synthesizing decades of police interactions, dissecting problems centuries old, and exposing the hypocrisy of silence.