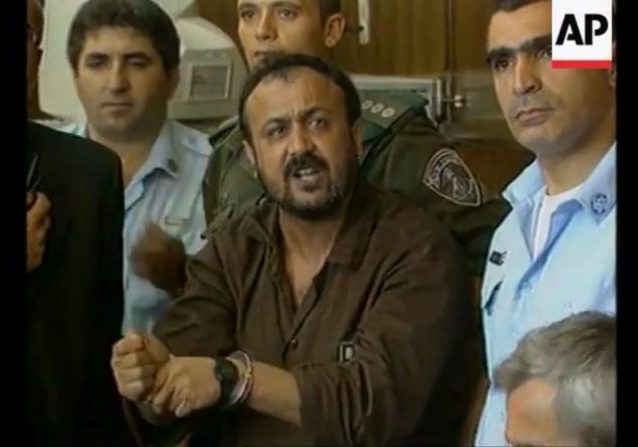 August 24, 2016
14 Comments
on
Last Thursday, Israel National News (
Arutz Sheva
)
reported
that Arab-Israeli MK Yosef Jabarin traveled to Hadarim Prison to visit with top Palestinian terror mastermind Marwan Barghouti. After the visit, Jabarin reportedly claimed to be "
impressed
" by the terrorist's "
serious intention
" to run for chairman of the Palestinian Authority (PA), despite being holed up in an Israeli jail cell:
During their meeting, Jabarin and Barghouti discussed efforts to reconcile split Palestinian factions before the upcoming municipal elections, which are set for October. Barghouti emphasized that the success of the local government elections could pave the way for democratic elections in the Palestinian Legislative Council, and the office of the chairman of the Palestinian Authority after Abbas—which would give him a chance to supersede Abbas".
Other than this brief mention in Arutz Sheva and an
editorial
in a website catering to religiously-observant Jews, I couldn't find this news item covered by any other mainstream media outlet. That's not surprising.