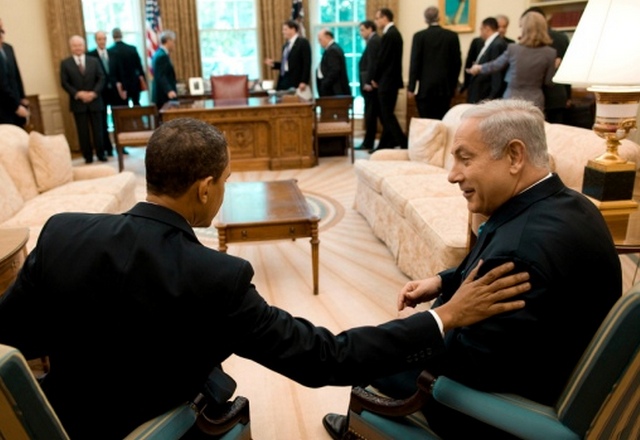 January 29, 2015
34 Comments
on
Claims by anonymous sources that the Obama administration is deeply offended by a "breach of protocol" in the planned appearance by Benjamin Netanyahu at a joint meeting of Congress are increasing.
The New York Times
quotes an unnamed official as saying the anger goes beyond John Boehner and Netanyahu, to the Israeli Ambassador:
The Obama administration, after days of mounting tension, signaled on Wednesday how angry it is with Israel that Prime Minister Benjamin Netanyahu accepted Republican leaders' invitation to address Congress on Iran without consulting the White House. The outrage the episode has incited within President Obama's inner circle became clear in unusually sharp criticism by a senior administration official who said that the Israeli ambassador, Ron Dermer, who helped orchestrate the invitation, had repeatedly placed Mr. Netanyahu's political fortunes above the relationship between Israel and the United States.
William Kristol
argues that Obama views Netanyahu as an impediment to appeasement of Iran, much as Churchill was viewed with regard to the rise of fascism in Germany:
It is Obama's failures that explain his anger—his failures, and his hopes that a breakthrough with Iran could erase the memories of failure and appear to vindicate his foreign policy. Israel stands in the way, he thinks, of this breakthrough. Prime Minister Netanyahu stands in the way. And so Obama lashes out.