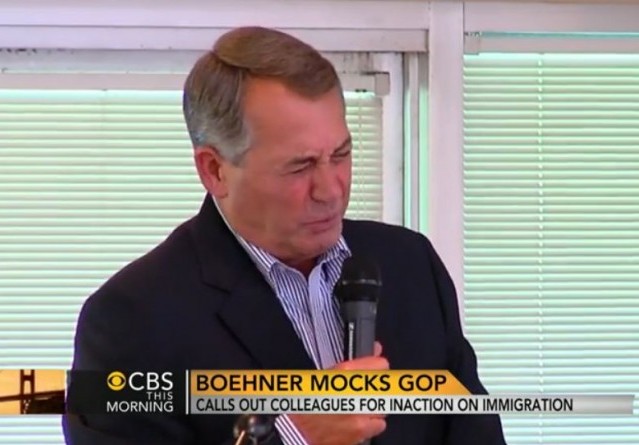 April 28, 2016
140 Comments
on
John Boehner appeared at Stanford University last night. The appearance is making news. It's revealing not just because of Boehner's vitriolic personal attack on Ted Cruz, but more important, the revelation that Boeher is friends with Donald Trump and they golf and text regularly. So tell me again how the GOP establishment supports Cruz and how Trump will shake them up and burn them down. The Stanford Daily reports,
John Boehner talks election, time in office
:
Much of the discussion – and laughs – focused on Boehner's views on the current presidential candidates. Segueing into the topic, Kennedy asked Boehner to be frank given that the event was not being broadcasted, and the former Speaker responded in kind. When specifically asked his opinions on Ted Cruz, Boehner made a face, drawing laughter from the crowd.