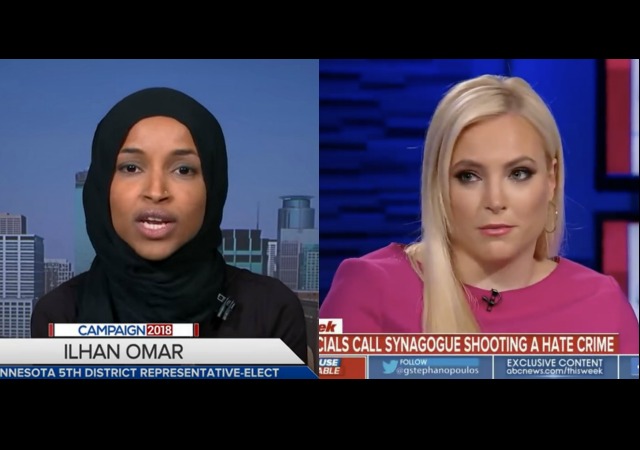 April 29, 2019
15 Comments
on
After 19-year-old John Earnest
opened fire
on the Chabad of Pomway in California, the anti-Semitism that has plagued America came to the forefront.
The View
co-host Meghan McCain
pushed back
against both sides when it comes to anti-Semitism, but she rightfully pointed out Minnesota Democrat Rep. Ilhan Omar's anti-Semitism. Omar
took a shot at McCain
this morning by tweeting, "Oh, bless her heart!" Us in the south know exactly what Southerners mean when they use that phrase.