Posted by
Mary Chastain
Thursday, March 19, 2020 at 8:56am
| 3/19/2020 - 8:56am
"Finally, we should never let politics get in the way of good policy."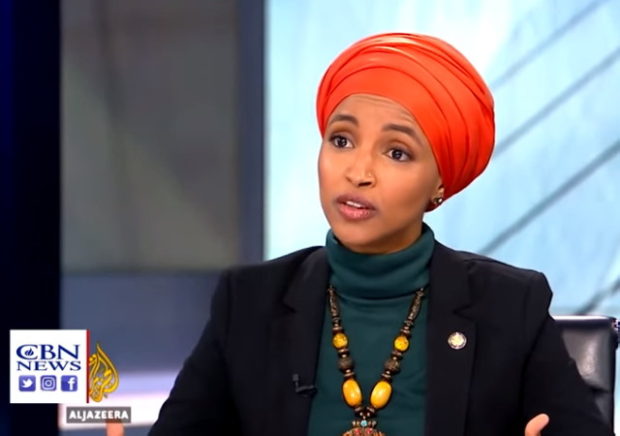 If you only listened to the media and pundits with TDS you would think the Wuhan coronavirus ended President Donald Trump.
Weird how they now ignore the praises from Democratic politicians. The latest praise came from Rep. Ilhan Omar (D-MN). Yes. Ilhan Omar.
Politics aside, this is incredible and the right response in this critical time. ?? https://t.co/MUzGkAxNaO

— Ilhan Omar (@IlhanMN) March 19, 2020
.@AyannaPressley always says, unprecedented times require unprecedented leadership and we are seeing that in our country right now. I have faith that we will survive this as a nation and build together.

— Ilhan Omar (@IlhanMN) March 19, 2020
Finally, we should never let politics get in the way of good policy. This is a great start and hope others will be part of a united front to push for good policies that will help us work through the economic anxiety the country is feeling right now.

— Ilhan Omar (@IlhanMN) March 19, 2020
Leslie noted a few weeks ago that Democratic California Gov. Gavin Newsom, who never conceals his contempt for Trump, praised the administration's response to the outbreak in the state.
Democratic New York Gov. Andrew Cuomo told the media that Trump's "team is on it. They've been responsive…I want to say thank you."
CNN's Dana Bash admitted that Trump's changed tone makes him the "kind of leader that people need."