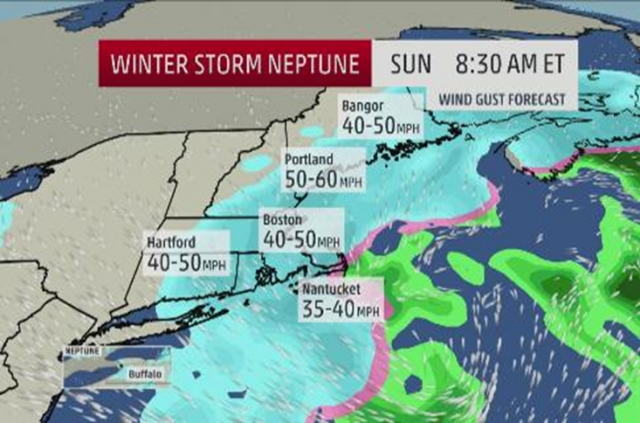 February 15, 2015
19 Comments
on
"Global warming" has long been bandied about as "settled science." However, in what can
reasonably be termed as a "science-based crime"
, scientists have been caught adjusting their raw temperature data to enhance the supposed global warming effect. This fakery is really too bad for Professor Jacobson, who is spending the day shoveling the snow from
Winter Storm Neptune
.
The storm's predicted barometric pressure, a measure of the storm's intensity, "is typically observed with a Category 2 hurricane," the National Weather Service in Boston said. The heaviest snow will stretch from northeastern Massachusetts to coastal Maine with more than a foot expected, AccuWeather predicts. Wind gusts could approach 70 mph in some spots — strong enough to cause structural damage and widespread power outages, the weather service said.
You know a storm is going to be bad when it is given a name, and the state's governor makes a statement about it before the
first flake strikes the ground
.
"New Yorkers should take every appropriate precaution as subzero temperatures and blizzard-like conditions hit the state this weekend," Cuomo said in statement. According to the National Weather Service, [Gov. Andrew] Cuomo said some areas of the state may experience some of the "coldest temperatures in generations." Cuomo claimed that temperatures at LaGuardia Airport may drop to their lowest since 1943 and Central Park may experience its lowest temperature since 1888.
Back in California, I'll be strolling along the beach enjoying sunny weather. However, my state is also facing its own generational climate crisis -- a drought that is the worst in US history, and severe enough to earn the term
"megadrought"
.