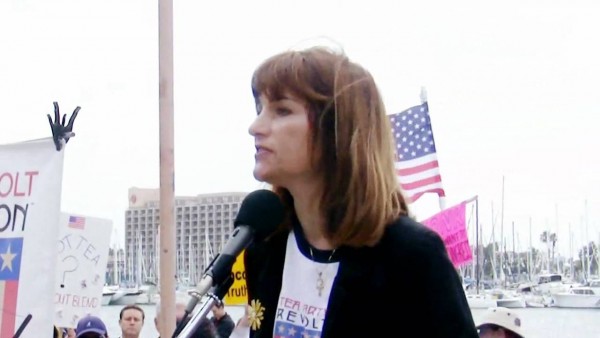 on
We are approaching the 5th anniversary of the start of the Tea Party movement. So, for fun, I wanted to explore the devolution of insults about citizen activists like myself over the years. First, we were peppered with a wide barrage:
"Astro-turf", "members of a mob", "clansmen", "un-American", "political terrorists", "Nazis", and "evil-mongers".
I must admit, being called "well-dressed" by Nancy Pelosi was hilarious. Then, they hit us with their biggest bombshell:
"Racists".
Because all of these have failed to silence us, they have one last card to play. Now,
we are simply crazy
.
A Psychologist Diagnoses the Tea Party-and other extremists threatening our world. In "The Polarized Mind: Why It's Killing Us and What We Can Do about It," Kirk J. Schneider Ph.D., calls for a new and deeper psychological understanding of our greatest political and social conflicts and those who drive them.