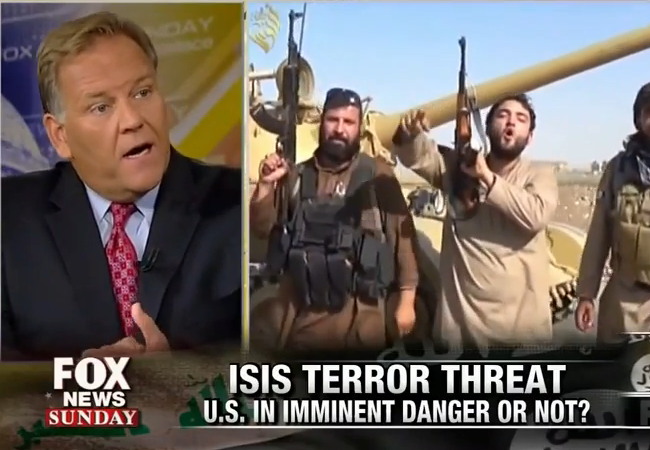 on
During an appearance on FOX News Sunday, Representative Mike Rogers of Michigan was asked how many Americans have joined ISIS. His answer was nothing short of stunning.
Ian Tuttle of National Review
has the details:
House Intel Chair: 'Hundreds' of Americans Have Fought with ISIS; Some Have Returned to U.S How many Americans are fighting with the Islamic State in Iraq and Syria? "It's in the hundreds," says Representative Mike Rogers (R., Mich.), chairman of the House Permanent Select Committee on Intelligence. There are "hundreds" of Americans "that have at least one time traveled, participated, and trained with them. Some of them have drifted back [to the U.S.], some of them have gone to Europe," Rogers says.
Here's the video: