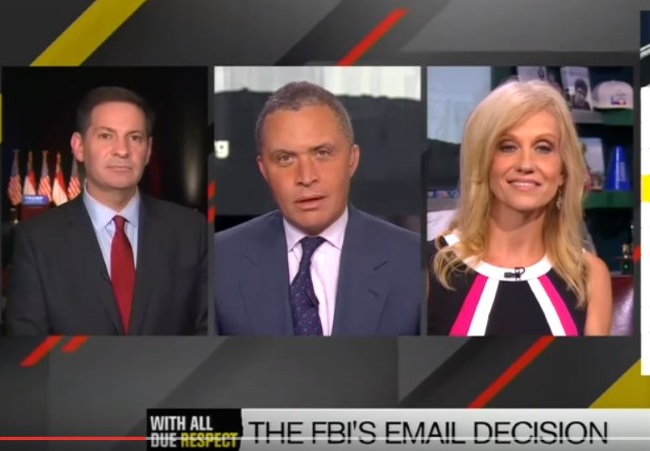 July 06, 2016
16 Comments
on
Trump surrogates have been accused of debasing themselves by supporting The Donald. But have any sunk so low as poor Harold Ford, Jr., the Hillary surrogate who humiliated himself today on national TV? Appearing on
With All Due Respect
, former Dem congressman Ford, disagreed with Rudy Giuliani's 
statement
made earlier in the day that Hillary Clinton could not get a security clearance given FBI Director Comey's conclusion that she acted "extremely carelessly" in the handling of classified material.
When Ford claimed that if he were Attorney General, he would hire Hillary for a sensitive position involving national security, it seemed that host Mark Halperin could be heard, off camera, literally laughing in his face.
Remind us never to hire Ford as Attorney General.