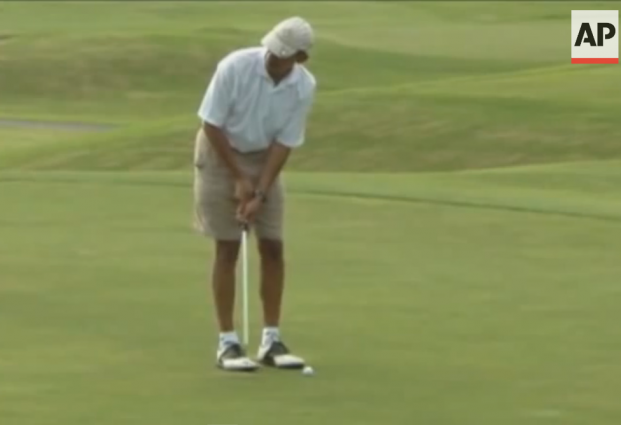 on
The news comes as no surprise to the citizens of America. "Dad" is out golfing again today.
Pres Obama playing golf this afternoon at Congressional Country Club. It's his first time at the course in Bethesda, MD.

— Mark Knoller (@markknoller) July 26, 2014
Pres Obama's foursome includes ESPN co-hosts Kornheiser and Wilbon. Also WH aide Marvin Nicholson, his most frequent golf partner.

— Mark Knoller (@markknoller) July 26, 2014
This got me thinking. If the First Family is akin to America's Mom and Dad, then Dad has become an absent father. When he's not golfing, he is out partying to raise political donations. Mom stays at home raising the girls and -- to her credit -- staying focused on her passion to help the rest of us eat more healthy. But Dad, oh Dad, where have you gone?
Dad? Dad?
The Telegraph in Britain has picked up on
our nation's absent father as well
.