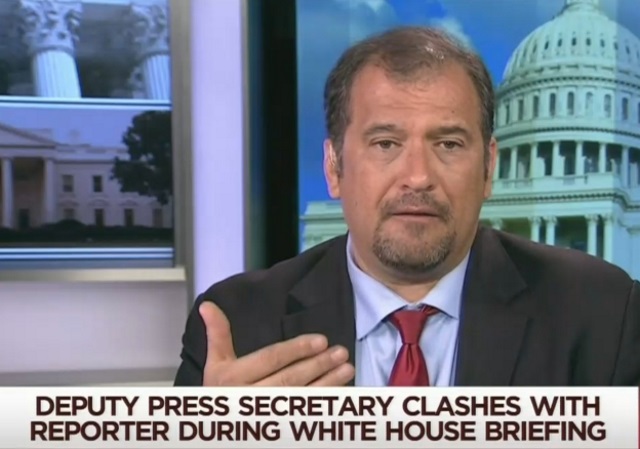 June 28, 2017
22 Comments
on
How to become an MSM hero? Publicly confront the Trump administration. At yesterday's White House briefing,
Playboy
White House correspondent Brian Karem got into a
testy exchange
with Deputy Press Secretary Sarah Huckabee Sanders over CNN's fake Russia story and the broader issues involved. Appearing on
Morning Joe
today, Karem received a hero's welcome. As he was introduced, someone exclaimed "well done!" and there was even a smattering of applause. At the end of the segment, after Karem pleaded for the media to "stand up" to the Trump admin, Mika Brzezinski concluded, "and
stand with you. Brian Karem: amen—to everything you said."