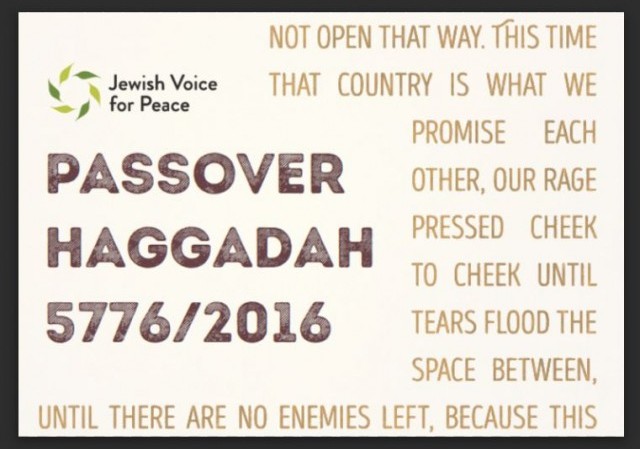 April 21, 2016
9 Comments
on
Jewish Voice for Peace (JVP) is a non-Jewish organization that
gives cover
to the anti-Israel boycott movement (BDS) and its political war on Israel by washing away the stains of anti-Semitism that are central to the BDS movement's
founding
, actions and identity. As we noted in a
prior post
, JVP operates in multiple arenas to exploit Jewish culture and traditions, putting them into service for a vehemently anti-Israel propaganda campaign:
In its written materials and presentations, JVP reinforces that its anti-Israel positions are consistent with Jewish values. Toward this end, it usurps the Jewish life cycle and religious holidays by incorporating anti-Israel themes into traditional celebratory and commemorative events".
This JVP identity theft of Jewish heritage and narrative is particularly visible at Passover, which begins April 22 this year.