Posted by
William A. Jacobson
Tuesday, August 25, 2020 at 8:00pm
| 8/25/2020 - 8:00pm
"in an apparent accident, while preparing explosives."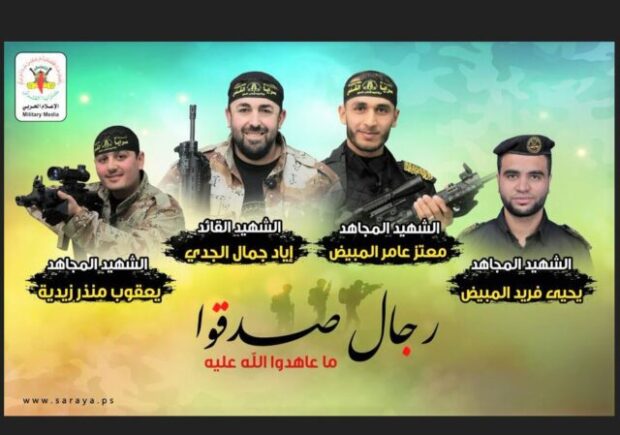 Four terrorists from Palestinian Islamic Jihad's Saraya al Quds brigade died in an explosion at their facility in Sajaiya, in eastern Gaza City.
They were killed "in an apparent accident, while preparing explosives." This is what commonly is referred to as a "work accident," a topic we have covered many times:
The scene of the explosion in Gaza City, where four Islamic Jihad terrorists were killed last night. https://t.co/B1dlSXbVPb

— יוני בן מנחם yoni ben menachem (@yonibmen) August 25, 2020
The Islamic Jihad website had this announcement (Google Translate):
The Al-Quds Brigades, the military wing of the Islamic Jihad Movement in Palestine, marched on Monday evening to Alia Al Majd and Eternity, four of its heroic mujahideen in the Gaza Brigade, who rose to the east of the Shejaiya neighborhood.

The Jerusalem Brigades said: "The fighter martyr Iyad Jamal Al-Jadi (42 years), the fighter martyr Moataz Amer al-Moubayed (29 years), the fighter martyr Yaqoub Munzer Zaidiya (25 years), and the fighter martyr Yahya Farid al-Moubayed (23 years), from the Shujaiya neighborhood, they rose. East of Shejaiya, Gaza City.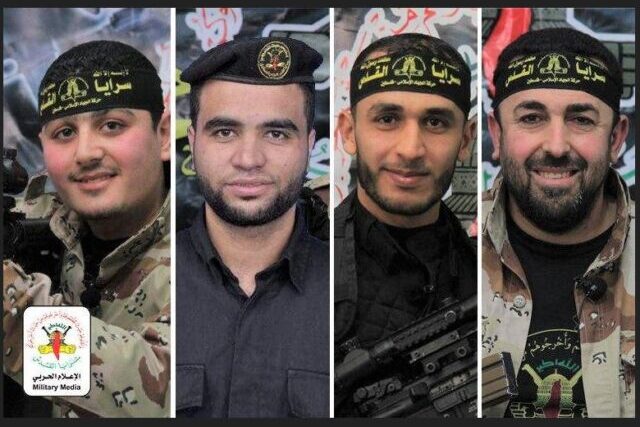 There was a large armed funeral in violation of a coronavirus lockdown, and in which social distancing was not observed and masks were not worn (keep this in mind if there is an outbreak):
Video of the funeral procession through Shejaiya, #Gaza. pic.twitter.com/sS565k3R6m

— Aurora Intel (@AuroraIntel) August 25, 2020
This is the result of the COVID-19 lockdown that went into effect Monday night in #Gaza. Not a single mask in sight during the funeral of 4 Palestinian Islamic Jihad militants killed in an accidental explosion. pic.twitter.com/ucUEnaJWZ4

— Joe Truzman (@Jtruzmah) August 25, 2020
Despite the COVID-19 lock down that went into effect, crowds gathered in Shujaiya for the funeral procession of 4 Palestinian Islamic Jihad fighters killed in an accidental explosion Monday night. #Gaza pic.twitter.com/uFbAolzBW7

— Joe Truzman (@Jtruzmah) August 25, 2020