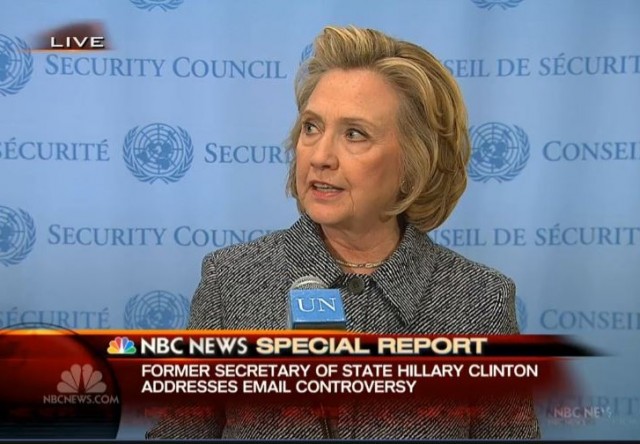 on
UPDATE:
The State Department has filed a Motion to Stay the Judicial Watch case seeking information regarding Huma Abedin's non-State Department employment, including emails sent and received by Hillary Clinton. The full motion is at the bottom of this post.
ORIGINAL:
The State Department just
filed a motion
in federal court seeking a "coordinating judge" for various FOIA cases seeking records of Hillary Clinton's emails, among other things. (Full embed at end of post.)
The United States Department of State ("State"), defendant in numerous Freedom of Information Act ("FOIA") cases in this district in which the emails of certain former officials are at issue, hereby requests the designation of a coordinating judge to allow the orderly and efficient resolution of common questions of law, fact, and procedure in those cases, pursuant to Local Civil Rules 40.5(e) and 40.6(a).
While seemingly innocuous and purporting to want to streamline court cases, the State Department indicated that it intends to seek a stay of current court cases until the motion is determined: