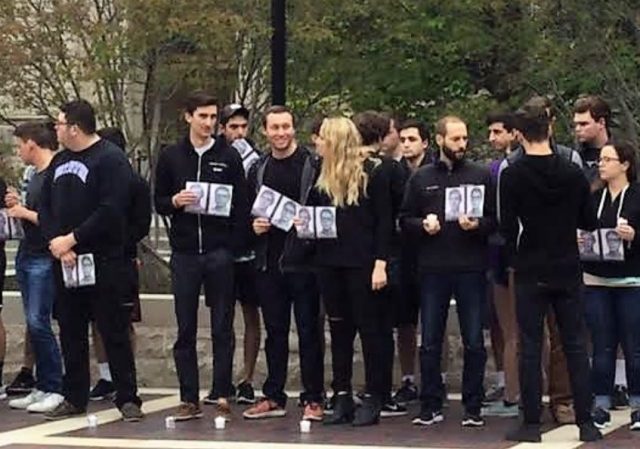 on
Rasmea Odeh recently pleaded guilty to immigration fraud, for failing to disclose on her immigration applications her 1970 conviction and imprisonment in Israel for a 1969 supermarket bombing that killed two Hebrew University students, Edward Joffe and Leon Kanner. Rasmea concocted a defense that she falsely answered the questions because she was suffering from PTSD, which made her "filter" the plain wording. At multiple levels that defense was as big a lie as her lies on her immigration forms, and in the plea agreement she admitted her false statements were not the result of PTSD or any other mental condition. But if you need a refresher on the case, and Rasmea's other nonsense claims, see our coverage of the guilty plea, 
Rasmea Odeh pleads guilty to immigration fraud
, and follow up post, 
VIDEO: Terror victim's brother says Rasmea Odeh supporters "have to eat their words"
. Rasmea has been treated as a hero by anti-Israel groups, including Jewish Voice for Peace and various chapters of Students for Justice in Palestine (SJP).