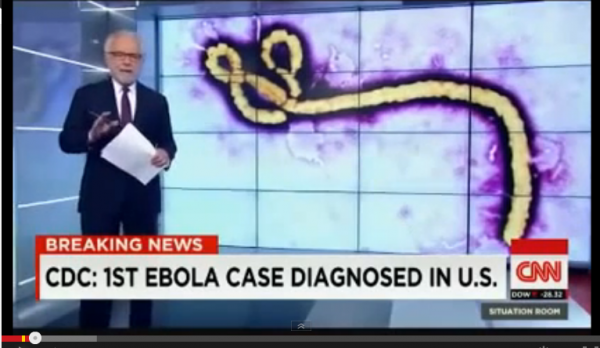 October 05, 2014
12 Comments
on
Americans' fears about the spread of Ebola are growing, and the constant debunking of the Obama Administrations' claims regarding the severity of the situation
haven't done much to gain the confidence of the public.
Dan Nather of Politico
doesn't seem to have a firm grasp on the reality of the current situation:
GOP 2016ers on Ebola: Panic For once, President Barack Obama and Texas Gov. Rick Perry are on the same page. At separate briefings on the Ebola crisis, Obama administration officials and Perry have delivered the same message: Don't panic — the health authorities know what they're doing. But for other Republicans — and conservative media outlets — it's time for panic. The likely 2016 Republican presidential candidates — except for Perry — are practically lining up to warn that the Obama administration isn't doing enough to keep Ebola out of the United States, now that Dallas is dealing with the nation's first confirmed case.