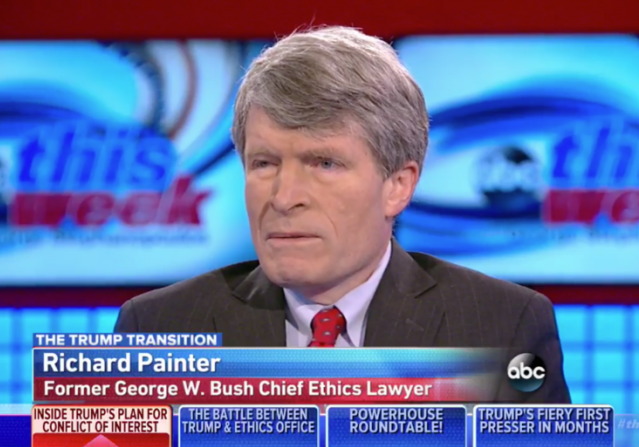 on
In July 2017, I wrote about a rising star in the anti-Trump media, 
Stop taking Richard Painter seriously given history of outlandish statements and treason accusations:
Richard Painter is the Vice Chair of Citizens for Responsibility and Ethics in Washington (CREW), a left-wing activist group. In December 2016, Painter replaced in the position of Vice Chair … wait for it … David Brock. Yes, that David Brock, the consummate Democratic oppo-research attack dog, leader of Media Matters, and now American Bridge. That David Brock was Vice Chair of CREW tells you everything you need to know about the group.