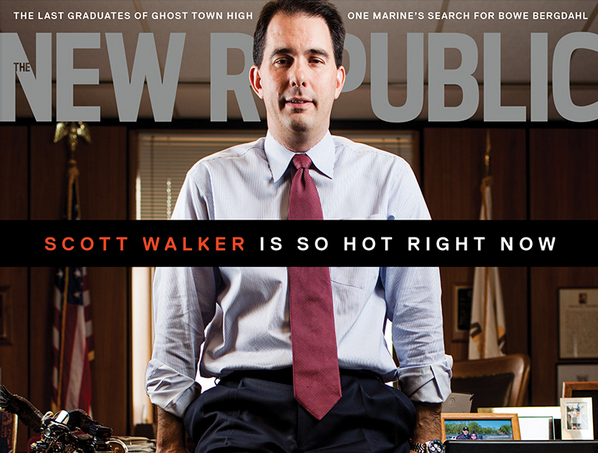 on
From my point of view, the single best moment of the 2008 election season was Sarah Palin's speech at the Republican Party convention: Palin was so genuine, so impassioned, and so appealing -- despite lacking cherished Beltway connections and credentials -- that she instantly became a target. One of the most ridiculous attacks centered on her personal beauty, and terms such as
"naughty librarian"
were launched in a nuclear-scale
War on One Woman
. That Scott Walker has similar appeal is proven by the various attacks already being made, despite the fact that the first caucus vote has not been cast. However, the attack on good looks can't truly be launched against him directly. So, call the latest progressive response
"naughty librarian by proxy"
.