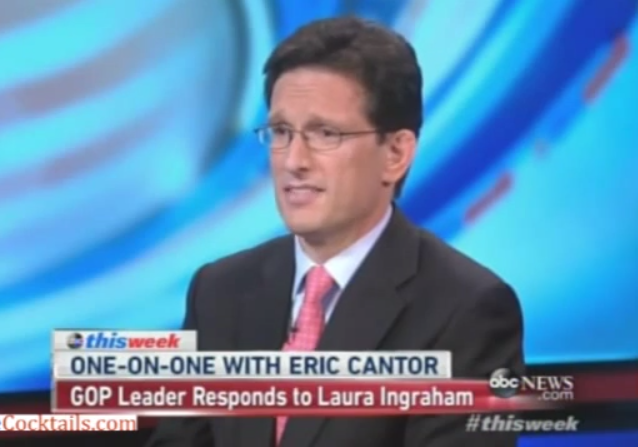 June 15, 2014
24 Comments
on
Defeated House Majority Leader Eric Cantor (R-VA) hit the Sunday news programs this morning in a curt manner and seemed to lay some blame for his loss on radio talk show host Laura Ingraham cheapening the debate. Laura took it in stride.
Hilarious this a.m. to be hear new take on #Cantor loss: "Laura Ingraham made it personal." High turnout was based on POLICY. #sorelosers

— Laura Ingraham (@IngrahamAngle) June 15, 2014
But is the Republican Party serious about finding answers following the Cantor defeat? Grassroots Republicans and conservatives still express doubt if the party has even learned the right lessons from its 2012 loss.
Salena Zito tries to help the Republican Party establishment today
with peeling back the onion on what is going on in America. Zito is correct -- there is a rise of populism and Dave Brat tapped into that vein during his campaign against Cantor: