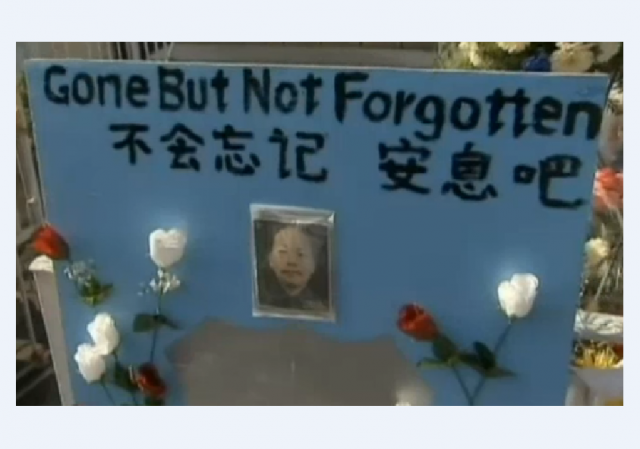 January 05, 2015
25 Comments
on
During this past Saturday's
services for fallen NYPD Officer Wenjian Liu
, officers
again turned their backs
on New York City Mayor Bill de Blasio as he stood to speak. The silent protest did not please Mr. Mayor, and now he's speaking out against the officers who chose to pivot away from the stage and screens.
Mediaite
has
video of De Blasio's remarks
:
The mayor said he didn't think it was appropriate, nor "the right and decent thing to do," considering the back-turning takes away from the officers being honored and their mourning families:

"Those individuals who took certain actions this last week––or last two weeks, really––they were disrespectful to the families involved. That's the bottom line. They were disrespectful to the families who had lost their loved one. And I can't understand why anyone would do such a thing in a context like that."

De Blasio added it was also disrespectful to the people of New York.
You can also watch
here (embedded)
, via the Daily Mail: