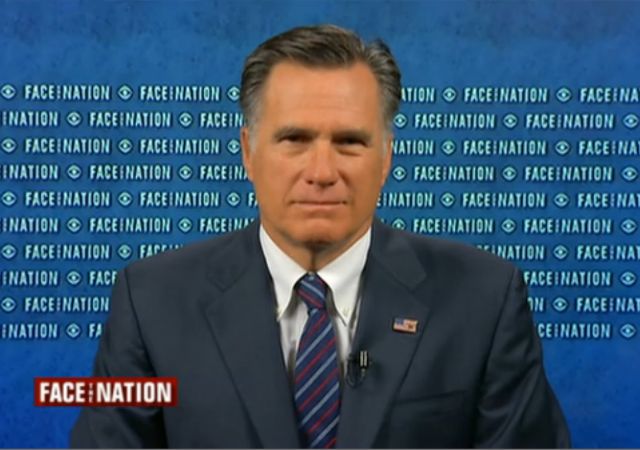 on
Love him, hate him, or feel ambivalent toward him, Mitt Romney was "
right about everything
," and that is standing him in good stead with the GOP.  Indeed,
Politico is reporting
that Romney is "working to rid the GOP presidential primary of the mayhem that marked his own race":
Mitt Romney is working with an unlikely collaborator — Sheldon Adelson, the billionaire casino mogul who bankrolled Newt Gingrich's 2012 campaign — in the hopes of ensuring that the GOP primary produces a mainstream conservative without any of the mayhem that marked his own race. The two, who speak monthly, aim to convince the wealthy contributors bankrolling various candidates to work together to avoid the kind of primary election chaos that Romney believes laid the seeds for his defeat in 2012. The former Massachusetts governor is also considering endorsing a candidate to achieve his goal. They're unmistakable signs of Romney's newly assertive role in the Republican Party but also of his determination to guarantee the GOP an unbloodied nominee with broad-based appeal.