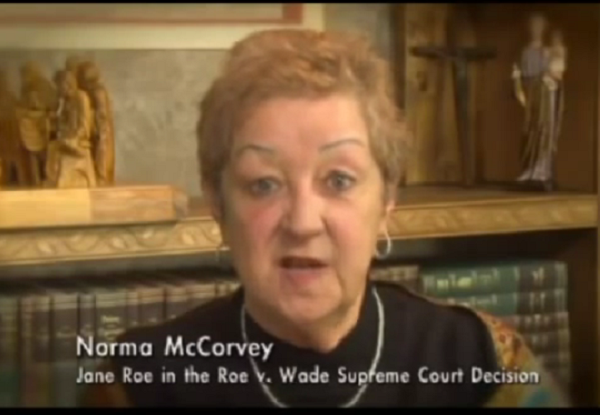 on
Norma McCorvey, Jane Roe in Roe v. Wade, died today at the age of 69.  She was the "winner" in that decision, but later regretted deeply her role in legalizing abortion in the United States.  Although
she never had an abortion
, she says she was consumed by guilt over the Supreme Court decision.
The Washington Post reports
:
Norma McCorvey, who was 22, unwed, mired in addiction and poverty, and desperate for a way out of an unwanted pregnancy when she became Jane Roe, the pseudonymous plaintiff of the 1973 U.S. Supreme Court decision in Roe v. Wade that established a constitutional right to an abortion, died Feb. 18 at an assisted-living facility in Katy, Tex. She was 69.