New Zealand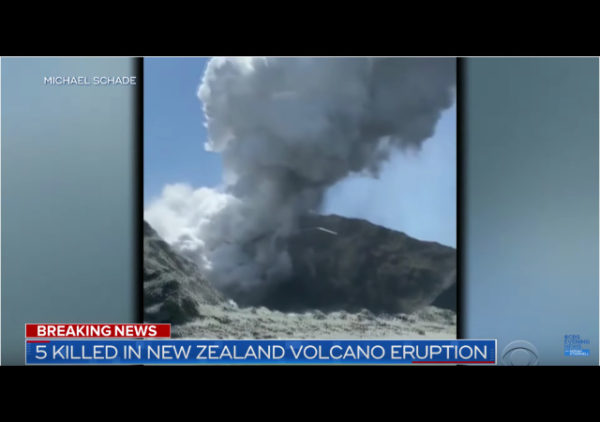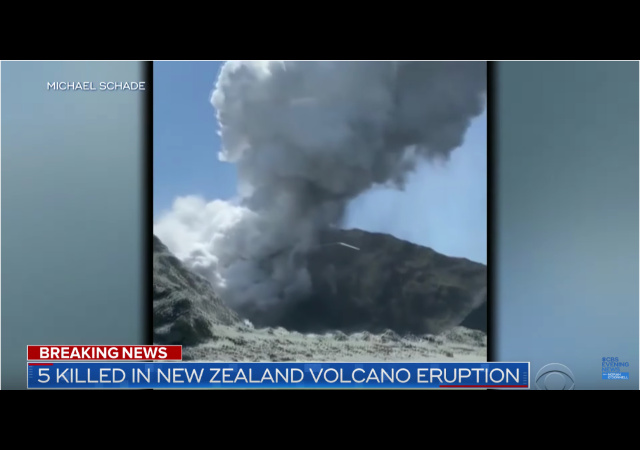 Posted by
Leslie Eastman
▪
Tuesday, December 10, 2019 at 7:00am
12/10/2019 at 7:00am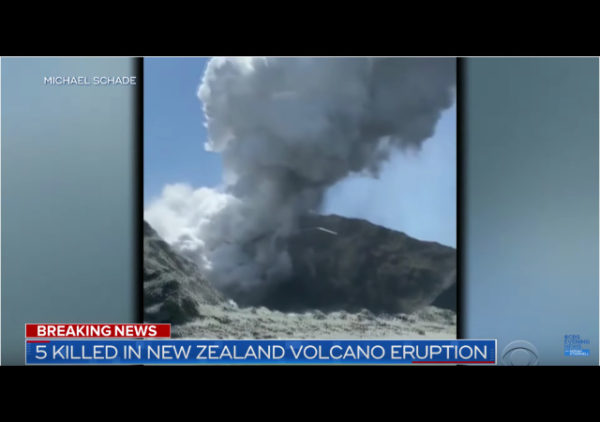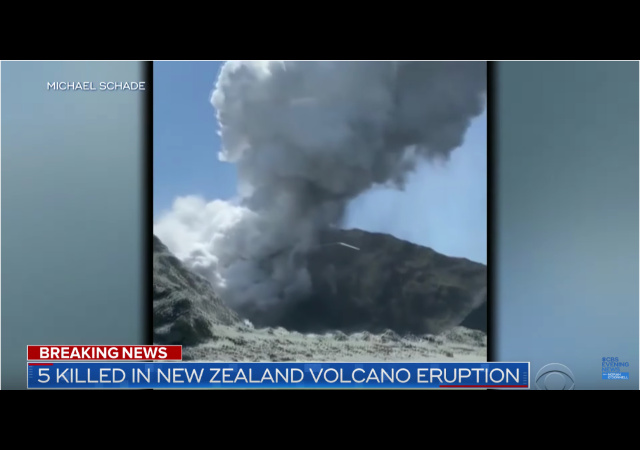 A volcano off the coast of New Zealand erupted, killing five people and injuring 31 others.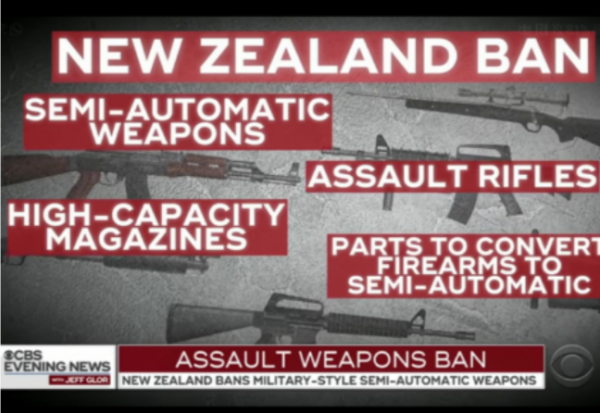 Posted by
Vijeta Uniyal
▪
Sunday, September 15, 2019 at 2:00pm
9/15/2019 at 2:00pm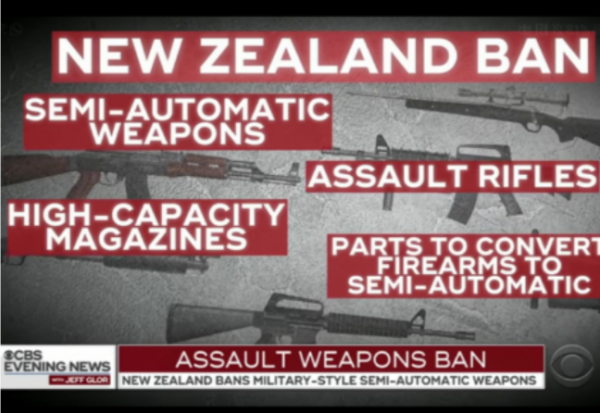 New Zealand government introduced legislation on Friday aimed at further tightening the country's gun laws. The bill, tabled by Prime Minister Jacinda Ardern, will create a nationwide gun registry and criminalize certain firearm modifications, local newspapers report. If passed into law, it will require gun owners to register their weapons every...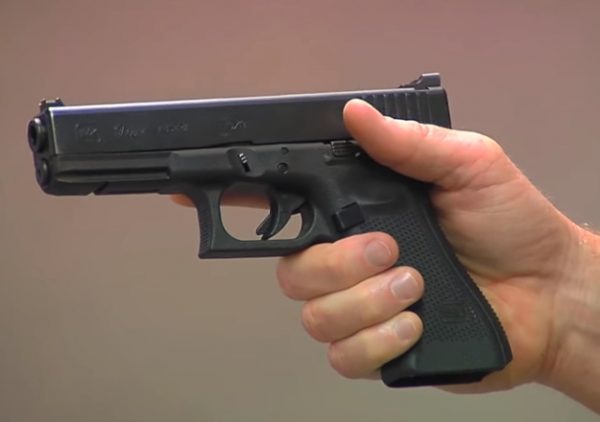 Posted by
Kemberlee Kaye
▪
Monday, April 1, 2019 at 3:00pm
4/1/2019 at 3:00pm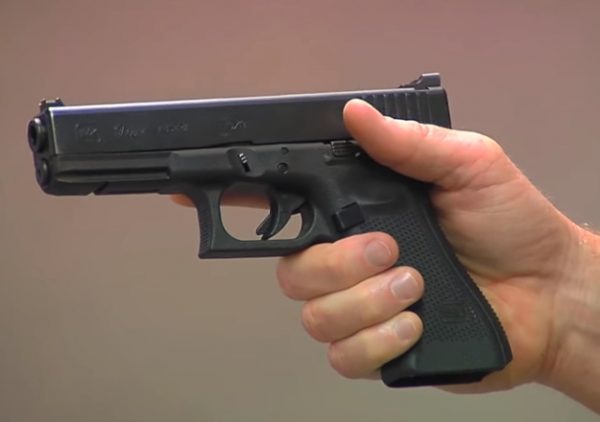 After the mosque attacks in Christchurch where 50 people were murdered, New Zealand's Prime Minister Jacinda Ardern said the government would move quickly to tighten existing gun laws.
Ahead of the new laws, Ardern urged gun owners to voluntarily surrender their firearms. As of March 20th, a whole 37 guns had been...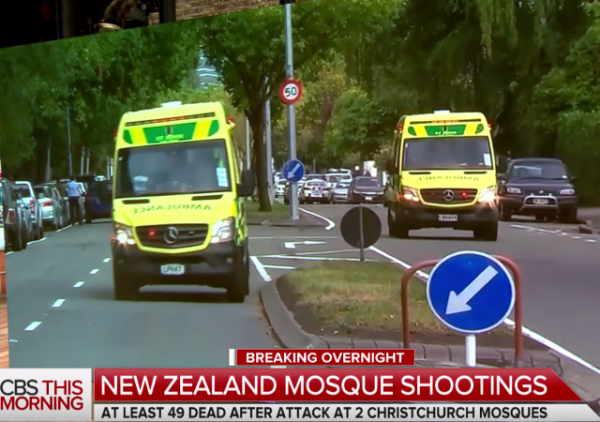 Posted by
Mary Chastain
▪
Friday, March 15, 2019 at 9:00am
3/15/2019 at 9:00am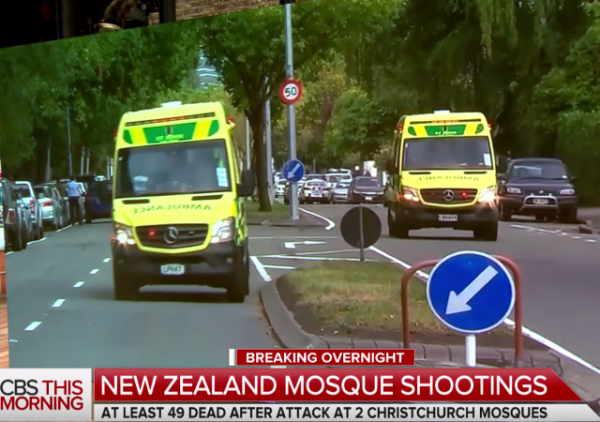 At least one shooter murdered 49 people and seriously injured 20 more at two mosques in Christchurch, New Zealand. Authorities arrested four people (one has since been released) and charged one man with murder. From Sky News:
The Christchurch terror attack suspect calls himself Bren...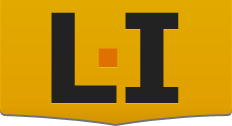 Posted by
Fuzzy Slippers
▪
Saturday, November 25, 2017 at 2:30pm
11/25/2017 at 2:30pm
New Zealand has named transgender weightlifter Laurel Hubbard to participate in the Commonwealth Games. As Gavin, Hubbard was a national junior record holder in the male 105kg class. As Laurel, Hubbard will compete in the female 90kg-plus division.
The New Zealand Herald reports:
Australia's weightlifting chief says New Zealand's selection of transgender athlete...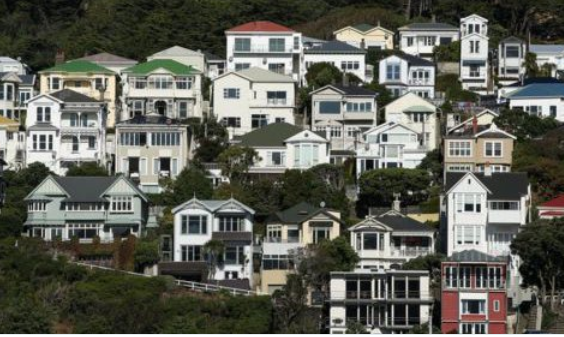 Posted by
Fuzzy Slippers
▪
Saturday, November 4, 2017 at 12:30pm
11/4/2017 at 12:30pm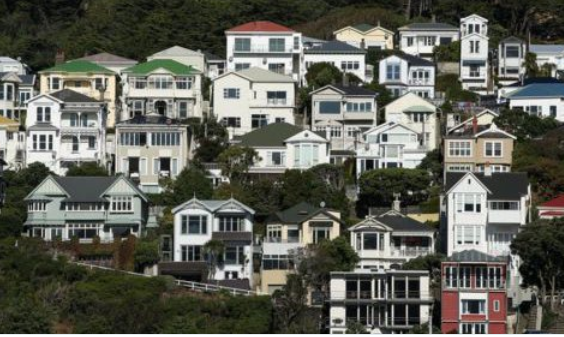 New Zealand's new Labor Prime Minister Jacinda Ardern has promised to improve the real estate market by banning foreigners from buying existing homes. Australians would be exempt from the proposed ban.
New Zealand bans foreign home buyers https://t.co/vVf7zpf5yV

— BBC News (World) (@BBCWorld) October 25, 2017
The New Zealand government firmed up...