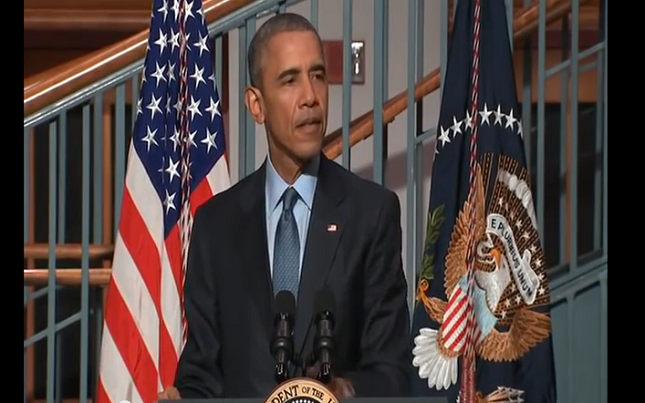 on
In 2015,
Obama announced
that he was calling on all federal agencies to
no longer check the criminal history
of job applicants.  This "
ban the box
" move was part of a larger criminal justice reform agenda that is now being extended to the nation's colleges and universities.
Judicial Watch reports
:
The Obama administration has ordered the nation's colleges and universities to stop asking applicants about criminal and school disciplinary history because it discriminates against minorities. Institutions are also being asked to offer those with criminal records special support services such as counseling, mentoring and legal aid once enrolled. The government's official term for these perspective students is "justice-involved individuals" and the new directive aims to remove barriers to higher education for the overwhelmingly minority population that's had encounters with the law or disciplinary issues through high school.
Part of the problem, the Obama administration and opponents of "the box" believe is that asking such questions about criminal or school disciplinary history "disproportionally affects blacks and Latinos."