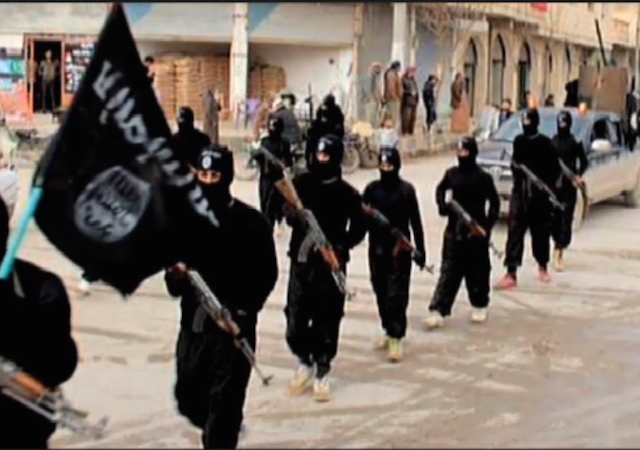 on
Watching the press conference that President Obama gave yesterday in which he revealed that his foreign policy has devolved from "don't do stupid stuff" to "no strategy,"
I was perplexed that the media was complaining more about the color of the suit instead of its emptiness.
Mulling over the subsequent coverage, I couldn't help but wonder what the upcoming September 11th would bring for our country, because our enemies are clearly inspired by weakness. Now
Judicial Watch has revealed that Islamic terrorist groups are operating Mexico
and plan to attack the United States along our southern border.
Specifically, Judicial Watch sources reveal that the militant group Islamic State of Iraq and Greater Syria (ISIS) is confirmed to now be operating in Juarez, a famously crime-infested narcotics hotbed situated across from El Paso, Texas. Violent crimes are so rampant in Juarez that the U.S. State Department has issued a number of travel warnings for anyone planning to go there. The last one was issued just a few days ago.