Posted by
Mike LaChance
Saturday, March 23, 2019 at 8:00am
| 3/23/2019 - 8:00am
Your weekly report on campus news.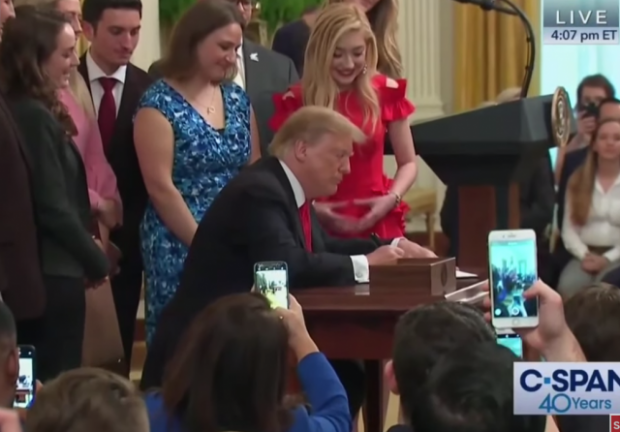 It'll be fascinating to see what effect Trump's recent executive order will have on matters of free speech on campus. Just the fact that he put a spotlight on it may have some impact.
We know it has been a serious, ongoing issue.
It's a problem all over.
The left knows it owns higher ed and they don't want to share power.
This is why they unionize.
Tip of the iceberg?
That's kind of a big problem.
Really?