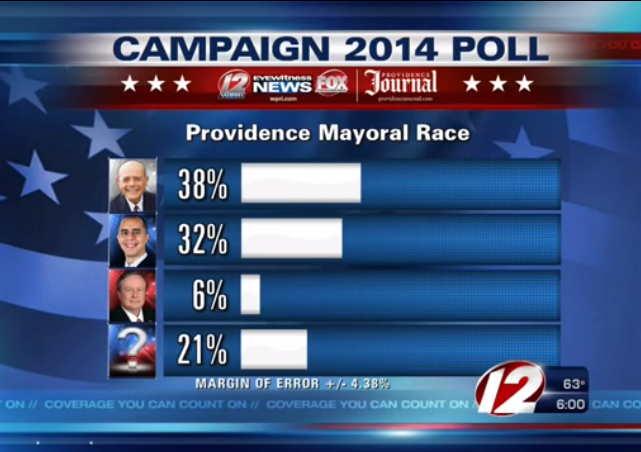 on
Oh man. Good times could be just around the corner in the Capital city of my former home State of Rhode Island and [if you don't know by now
how it ends
, you obviously haven't been paying attention]. Remember, I said it:
Buddy Cianci running for Mayor of Providence again, and he can win
:
In his first act as Mayor of Providence, Buddy resigned in 1984 after being convicted of assaulting his wife's alleged paramour with a fire log and lit cigarette. (Seriously.) Buddy had a comeback but in 2002 was convicted of running a criminal enterprise, namely, Providence City Hall. Cianci was found not guilty of 26 specific criminal charges. The only charge on which he was convicted was RICO conspiracy.... He can win. He absolutely can win. And that would not be a bad thing for Providence, which has been in a funk since Buddy went to the Big House.
That prediction appears to be coming true, as a
Providence Journal / News 12 poll
shows Buddy in the lead running as an Independent: