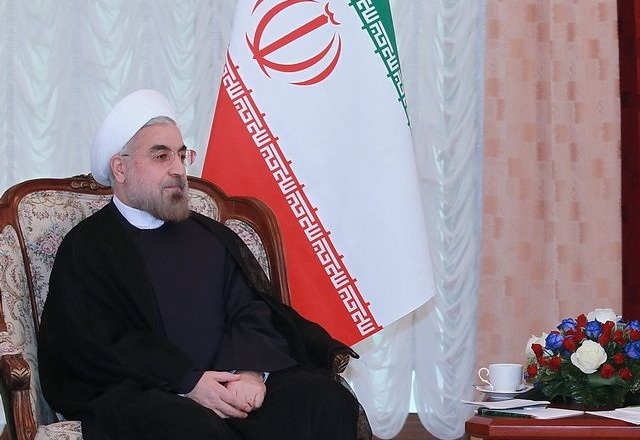 on
It is nearly a year since Iran's President Hassan Rouhani spoke before the United Nations General Assembly. Later this week he is scheduled to speak again before the General Assembly, but the enthusiasm expressed last year is nowhere to be seen. In the run up to his speech there was much excitement among the chattering classes. Take, for example, a couple of paragraphs
from an editorial
in The New York Times from September 22, 2013, a year ago today:
The next few weeks will be critical for capitalizing on a new sense of promise created by a recent flurry of remarkable gestures: Iran's leadership has sent Rosh Hashana greetings to Jews worldwide via Twitter, released political prisoners, exchanged letters through the Swiss with President Obama, praised "flexibility" in negotiations and transferred responsibility for nuclear negotiations from conservatives in the military to the Foreign Ministry. Mr. Obama eased restraints on humanitarian and good-will activities, including athletic exchanges between the two countries. ... Mr. Rouhani has a sophisticated, Western-savvy team. His foreign minister, Mohammad Javad Zarif, received degrees from American universities and spent most of his adult life in the United States. Together they have raised expectations in a world eager to see Iran play a more constructive role, and the charm offensive is in full swing. Policy experts, journalists and business people are jockeying to attend a number of invitation-only breakfasts, dinners and meetings scheduled by Mr. Rouhani and Mr. Zarif while they are in New York. There's a lot riding on their visit this week.
But the "remarkable gestures" that The New York Times cited were remarkable hollow.