Posted by
Mary Chastain
Friday, August 24, 2018 at 3:00pm
| 8/24/2018 - 3:00pm
"The only police report filed from the Kavanaughs' residence was in 2015, and it involved the family's Jeep Grand Cherokee that was stolen."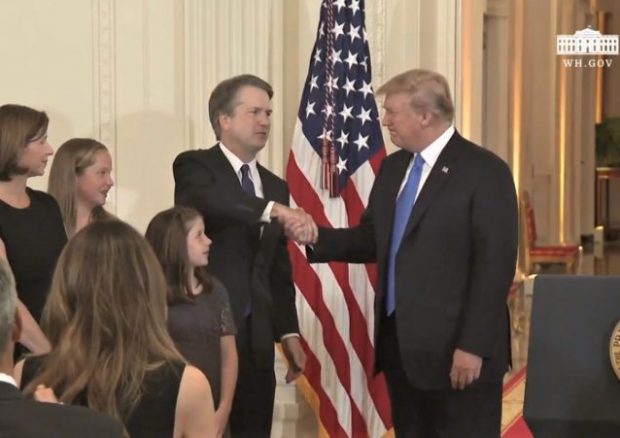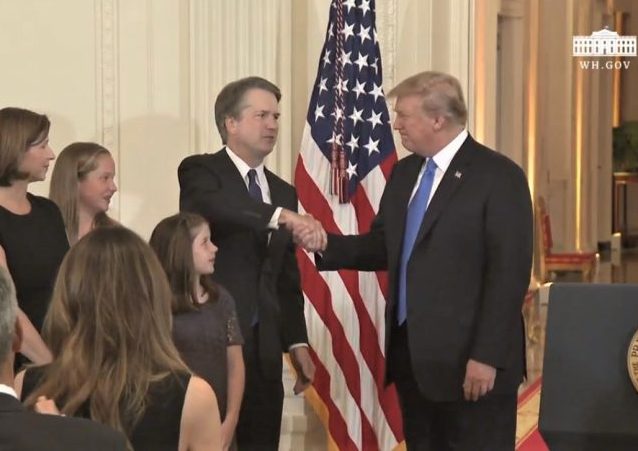 The media will stop at NOTHING to find something to use against Judge Brett Kavanaugh, the Supreme Court nominee. One publication wants information on his baseball habits. The New York Times and Associated Press sought work emails of his wife Amy.
Now The New York Times wants all 911 calls placed by the Kavanaugh from the past 12 years.
The publication's will probably come up empty, according to NTK Network:
The New York Times recently filed a request under the Maryland Public Information Act (PIA) seeking any 911 calls that were made from Judge Kavanaugh's house from 2006 to the present day.

"The New York Times requests digital copies of all policing pertaining to Brett Kavanaugh, a resident of Chevy Chase Section 5," according to the request. "Specifically, we request all policing records, including police reports or calls of service (911 calls or otherwise), pertaining to Brett Kavanaugh, his wife, and their home address."

The only police report filed from the Kavanaughs' residence was in 2015, and it involved the family's Jeep Grand Cherokee that was stolen.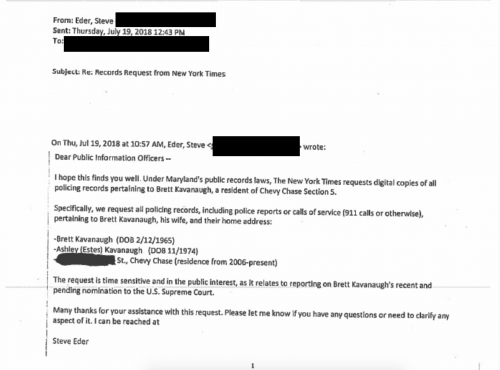 GIVE. IT. UP. I am so sick of the media going after stories that do not exist and will have no bearing on his future job on the Supreme Court. I mean, how many times do I have to repeat myself that they can start with his past rulings on the 4th Amendment? You know, what he will actually do on the Supreme Court?!
Oh yeah, that's not sexy enough. I hate how this country and the MSM has gone so tabloid-like. In my piece about the NY Times and the AP going after Kavanaugh's wife, I mentioned a blog from Professor Jacobson. He wrote
about how The New York Times Editorial Board encouraged "Democrats to go all Godfather" against anyone President Donald Trump nominated. The Editorial Board wrote:
With Republicans controlling the Senate and the judicial filibuster dead, the Democrats' odds of denying President Trump a second Supreme Court appointment are slim. Barring some unforeseen development, the president will lock in a 5-to-4 conservative majority, shifting the court solidly to the right for a generation.

This is all the more reason for Democrats and progressives to take a page from "The Godfather" and go to the mattresses on this issue. Because this battle is about more than a single seat on the nation's highest court. With public attention focused on all that is at stake with this alignment, this is the moment for Democrats to drive home to voters the crucial role that the judiciary plays in shaping this nation, and why the courts should be a key voting concern in Every. Single. Election.

This call to arms may sound overly dramatic. It's not….
Yes, it's overly dramatic. All of this is overly dramatic.