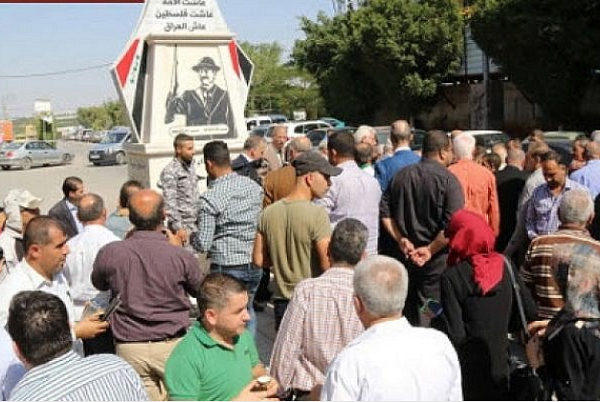 October 21, 2017
6 Comments
on
In a deliberate show of anti-Israel sentiment, a Palestinian city has erected a statue of Saddam Hussein bearing the words:  "Arab Palestine From River To Sea."  This was Hussein's rallying call for the destruction of Israel.
The Times of Israel reports
:
The Palestinian city of Qalqilya has named a street after Saddam Hussein and erected a memorial with his likeness, an NGO monitoring Arabic media reported.