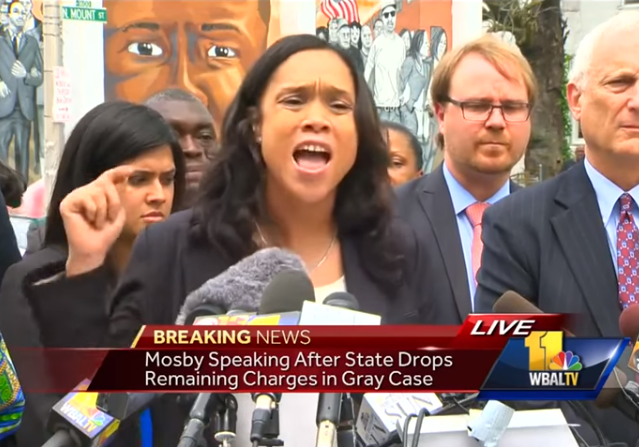 on
The Baltimore police officers who are suing State's Attorney Marilyn Mosby for maliciously investigating and defaming them when she criminally charging them over the death of Freddie Gray while he was in police custody have appealed the 4th Circuit's dismissal of their case to the US Supreme Court,
according to the Baltimore Sun
. A copy of the officers' petition for certiorari to the US Supreme Court is embedded at the bottom of this post. In addition, you can find my extensive coverage of the Freddie Gray cases over at Legal Insurrection
by clicking here
.