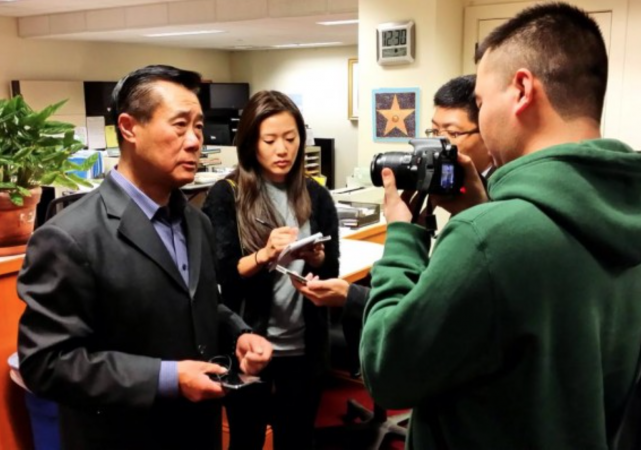 on
About 2 years ago, I featured a legal saga involving a California state senator from the Bay area who was a leading advocate for gun control. His alleged crime reeked of irony:
Gun trafficking
.
In exchange for campaign contributions, according to the affidavit, Yee would "facilitate a meeting with the arms dealer" so that the donor could buy a large number of weapons. The firearms would be imported through a port in Newark, N.J. At one meeting, the affidavit said, Yee and the prospective donor discussed "details of the specific types of weapons."
The deals were facilitated by a Chinese gangland figure nicknamed "Shrimp Boy." The wheels of justice have been slow to grind, but grind they did. Leland Yee was charged and convicted of soliciting and accepting bribes in exchange for providing political favors and conspiring to import weapons and ammunition into the country. He has just
received a 5-year sentence
, after throwing himself on the mercy of the court.