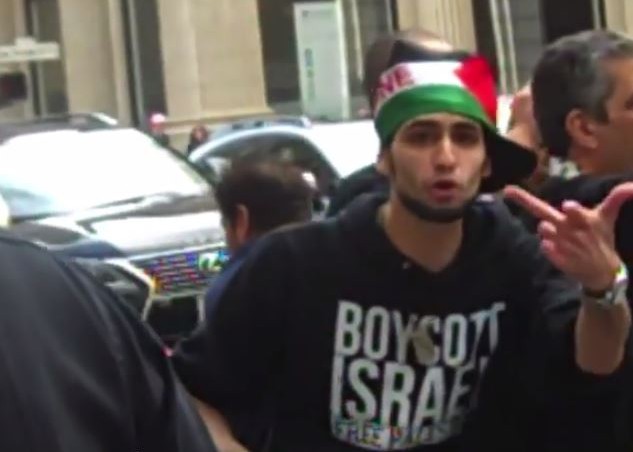 on
The anti-Semitism deeply embedded in the anti-Israel Boycott, Divestment and Sanctions (BDS) movement has been apparent for years, but particularly since the 2014 Gaza War. Rallies against Israel regularly
devolved into Jew-baiting throughout Europe
, and even in some places in the U.S.,
like Miami
where they chanted, "Jews, remember Khaybar, the army of Muhammad is returning." At a Boston rally sponsored by Jewish Voice for Peace in July 2014, Israel supporters
were attacked
by a woman who yelled that they would claim back Jerusalem for Christians and Muslims. It is no surprise that
Walking While Jewish
is dangerous in many cities in Europe. While there is an intellectual distinction between anti-Zionism and anti-Semitism, in reality on the streets of Europe and some places in the U.S., they are one and the same.