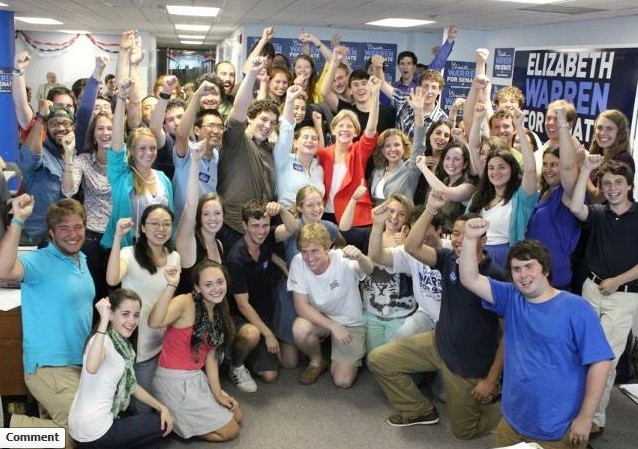 on
You can feel it growing.
Barney Frank
thinks Elizabeth Warren will run for President, despite her present-tense denials:
 What Barney Frank lacks in tact, he makes up for in clarity. The former Massachusetts congressman tells the State House News Service in Massachusetts that it's "very unlikely" Hillary Clinton won't seek the presidency in 2016. But he also believes Sen. Elizabeth Warren, D-Mass., – who is in the midst of a publicity tour for her new book – privately harbors White House ambitions. She is a senator, after all. Asked whether Warren has any inclination to seek the presidency, Frank said, "Oh, I think yes. In the first place, why would you want to get into a profession and have no interest in rising to the top of it? I don't know anybody who has that."
Despite Elizabeth Warren's statement that she isn't running for President (technically true), the media is making the case for her. The latest is Aaron Blake at WaPo's The Fix,
Why Elizabeth Warren is perfectly positioned for 2016 (if she wanted to run)
: