Posted by
Fuzzy Slippers
Saturday, August 11, 2018 at 6:00pm
| 8/11/2018 - 6:00pm
Republican leaders will meet to determine who will run in Collins' place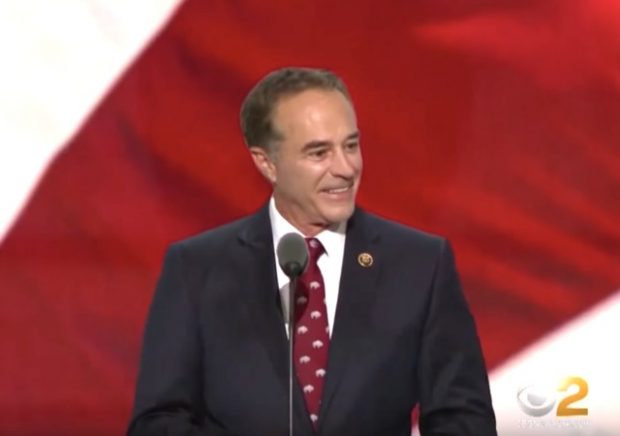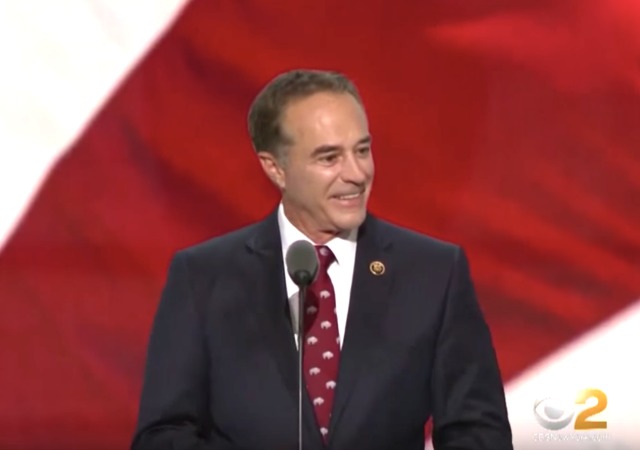 Earlier this week, Mary blogged about Representative Christopher Collins (R-NY) being indicted on allegations of insider trading.  Today, Collins has announced that he is suspending his reelection campaign.  It's not yet clear who will replace him, but it seems unlikely that the GOP will lose this safe seat.
Rep. Chris Collins, R-N.Y., said on Saturday that he is suspending his re-election campaign — just days after he was indicted on insider trading charges.

"Democrats are laser focused on taking back the House, electing Nancy Pelosi Speaker and then launching impeachment proceedings against President Trump," Collins said in a statement. "They would like nothing more than to elect an 'Impeach Trump' Democrat in this District, which is something that neither our country or my party can afford."

. . . . on Saturday, he said that after discussions with family and friends, that he had decided it was in the best interests of his constituents, the GOP and President Trump for his to suspend the campaign.

"I will fill out the remaining few months of my term to assure that our community maintains its vote in Congress to support President Trump's agenda to create jobs, eliminate regulations, reduce the size of government, address immigration and lower taxes," he said in the statement.

He added that he will fight the "meritless" charges against him and looked forward to being cleared.
Here is Collins' full statement:
— Rep. Chris Collins (@RepChrisCollins) August 11, 2018
Republican leaders in New York state will meet to select a candidate to take Collins' place against Democrat Nate McMurray.
Under New York law, Collins' name can be supplanted on the ballot at this stage of the cycle only if he dies, moves out of state or is nominated for another office — like a local judgeship. According to Erie County GOP Chairman Nick Langworthy, the exact mechanisms are still being worked out, but he noted Collins owns houses in Florida and Washington, D.C.

"At this point, he has decided it's a distraction focusing on his legal situation," Langworthy said. "It was a distraction for us trying to retain the seat as conservative and Republican leadership. So, I think it was the best decision given the circumstances, and I wish him and his family the best."

Republican leaders from each of the eight counties in the 27th District — which covers rural areas as well as suburbs of Buffalo and Rochester — will meet to select a replacement candidate, Langworthy said. There are more than 40,000 active Republicans than Democrats in the district, which went for Donald Trump by 24 points in 2016.

. . . . Nate McMurray, the supervisor of Grand Island, is the Democratic candidate. He had struggled to raise funds, but his campaign has seen a surge of interest since Collins was charged.

Republicans in the district were hardly enthused about Collins' initial plan to stay on the ballot, and several potential replacement candidates began quickly gauging support. In the mix are State Sen. Pat Gallivan, a former Erie County sheriff, Assemblyman David DiPietro and David Bellavia, a talk radio host and Iraq War veteran who has run for Congress before.