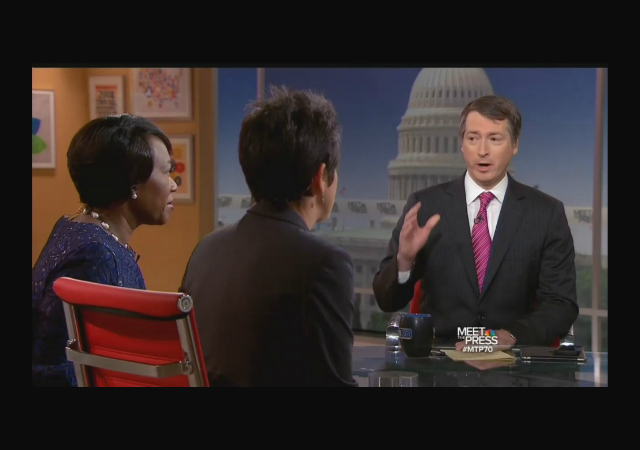 August 13, 2017
55 Comments
on
Joy Reid doesn't brook much dissent on her own MSNBC show, regularly shutting down, as
here
,
here
and
here
, conservatives who have the temerity to disagree with her. Fortunately, when Rich Lowry of the
National Review
took on the Reid this morning, it happened on
Meet the Press
, where Reid was a fellow panelist rather than host. The topic was the violence between neo-Nazi/white nationalists and Antifa, in which numerous people were injured and one woman killed. President Trump has come under withering media and political attack for a statement condemning violence "on many sides." Lowry made the point that the so-called "anti-fascists" in Charlottesville also engaged in violence, and the violence was not one-sided, as the videos show.
Reid refused to admit that there was violence on both sides, claiming "there was certainly not."