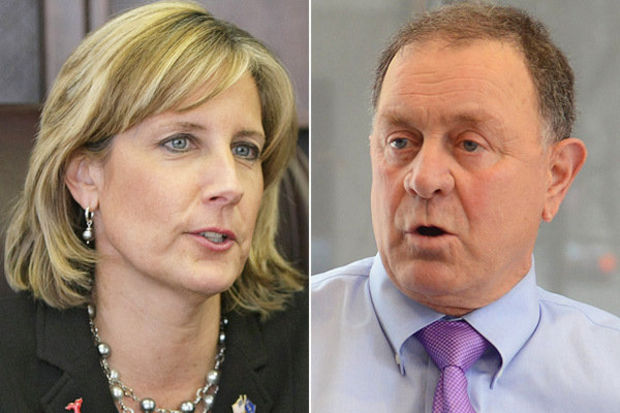 June 25, 2014
33 Comments
on
New York Congressional District 22 is in the heart of central upstate New York, a mostly rural or semi-rural district that runs from Utica in the north to Johnson City-Endicott and Binghamton in the south. If New York had its own flyover country, NY-22 would be it.  The district is so safe Republican, that Democrats are not even running a candidate in this year's election.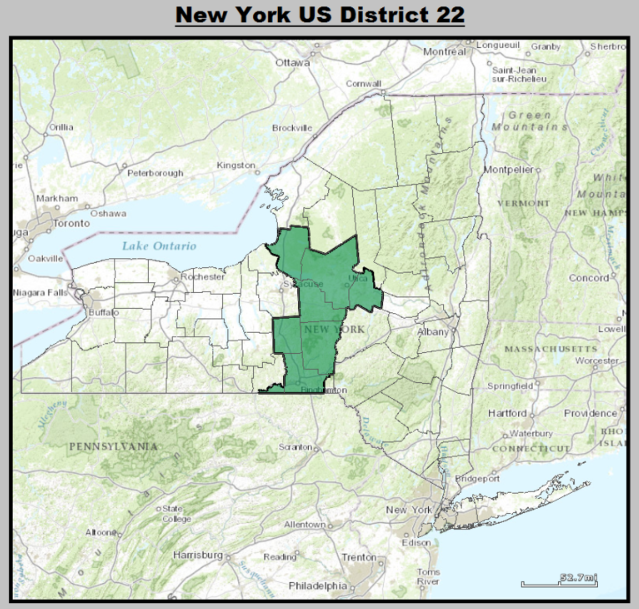 Republican incumbent Richard Hanna either is a liberal or "moderate" Republican, depending who you ask.  Few people call him a conservative, and he's rated as one of the most liberal Republicans in Congress. Hanna was challenged by Claudia Tenney, a conservative, Tea Party Republican state assemblywoman. The race was far tighter than the mainstream media expected.  At the end of the evening, Hanna won by about 1600 votes,
52.8% to 47.2%
.  To barely win, Hanna and his supportive SuperPACs spent $2 million to Tenney's $150,000. Contrary to how many in the media are portraying the race, Hanna did not win because he was liberal or moderate.  To the contrary, Hanna's campaign and SuperPACs supporting him ran away from his "moderate" label and fully towards portraying Hanna as the more conservative candidate.