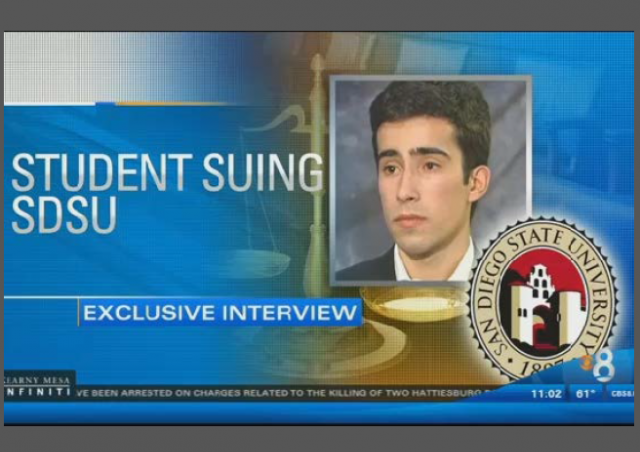 on
The number of lawsuits by men wrongly accused of sexual assault on campus is increasing almost by the day. Most remain silent, preferring to go the "John Doe" route to avoid further reputational damage. Slowly, however, some men are going public, often where there names were already published anyway in high profile cases. One example is
the suit against Columbia University by Jean-Paul Nungesser
after Emma Sulkowicz drew attention to the allegations by carrying a mattress around campus. Here is one story playing out at San Diego State University, in which the charges were plastered all over campus and the news, only to be dropped once police investigated. Where does someone wrongly accused go to get his reputation back? It started with the arrest of Francisco Paiva Sousa,
SDSU sex assault suspect out on bail
:
A day after being arrested on suspicion of a sexual assault near campus, an SDSU student is out on bail. CBS News 8 cameras were there when 20-year-old Francisco Paiva Sousa was released from jail Wednesday. He was taken into custody Tuesday in connection with the alleged assault Sunday. Sousa said nothing as our cameras caught up with him after he made bail. The SDSU sophomore is accused of forcing a female student to perform oral sex while at a party off campus, according to campus police. Detectives say it happened at a duplex on College Avenue sometime Saturday night or Sunday morning....