David Cameron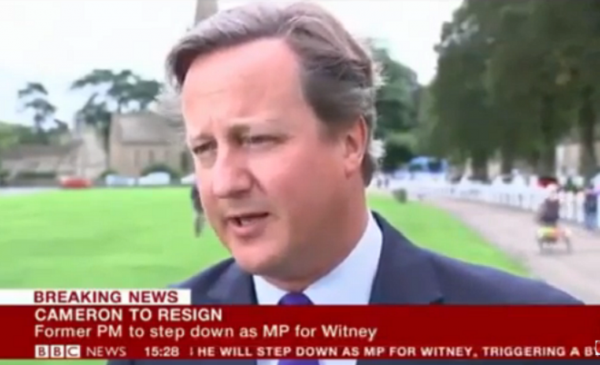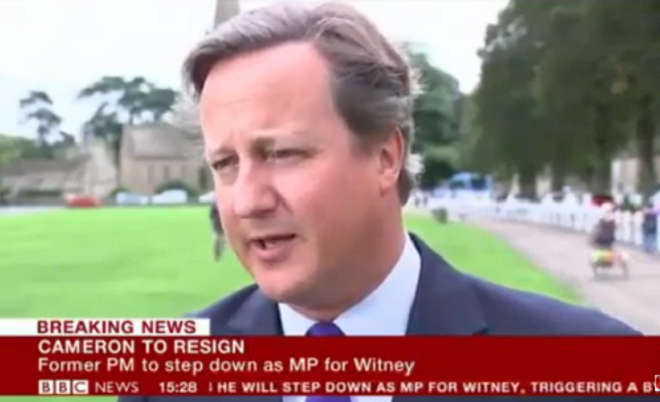 Posted by
Fuzzy Slippers
▪
Monday, September 12, 2016 at 5:30pm
9/12/2016 at 5:30pm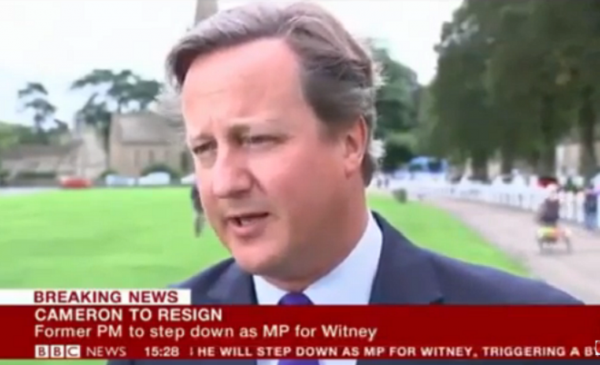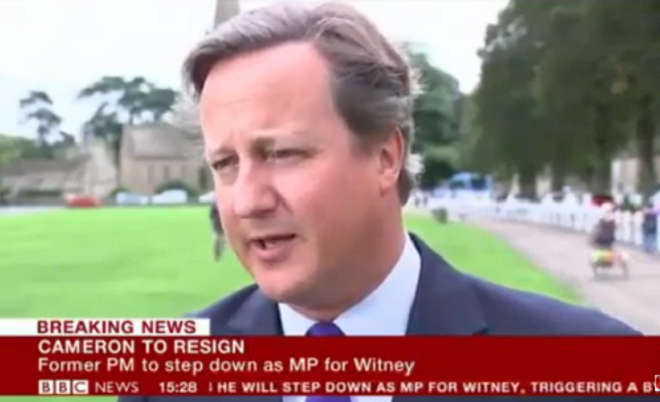 Having called the Brexit referendum and resigned his post as Prime Minister in June, David Cameron announced today that he h...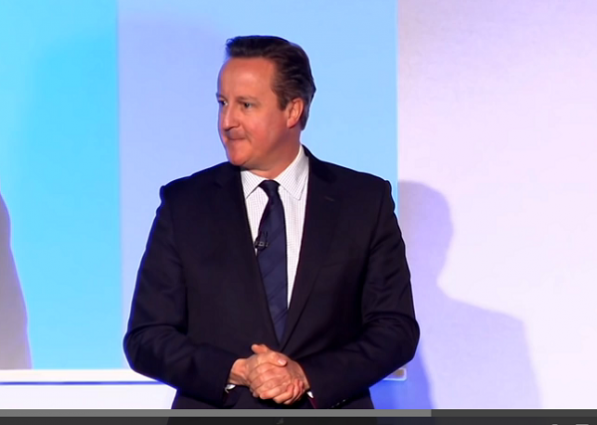 Posted by
Fuzzy Slippers
▪
Monday, April 11, 2016 at 1:45pm
4/11/2016 at 1:45pm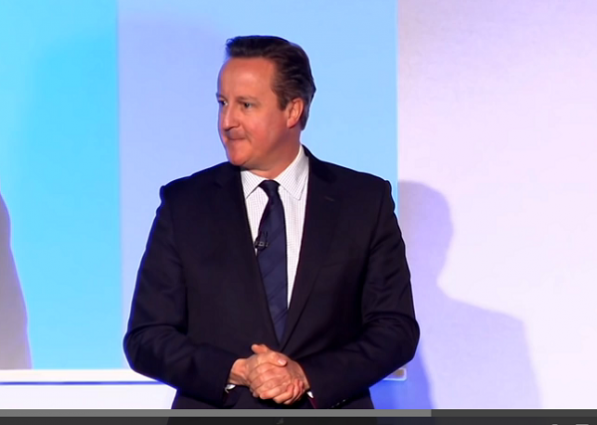 Last week, Kemberlee covered the Panama Papers scandal that is rocking much of the world, and there certainly has been a lot of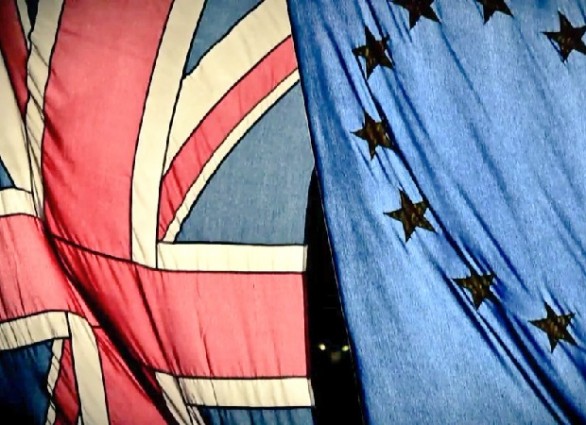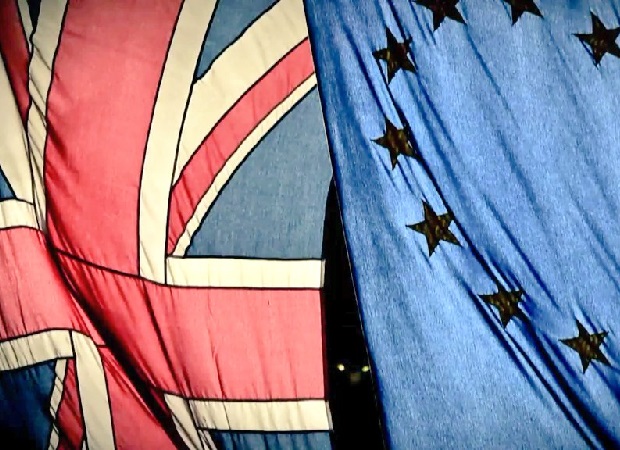 Posted by
Vijeta Uniyal
▪
Tuesday, February 23, 2016 at 11:30am
2/23/2016 at 11:30am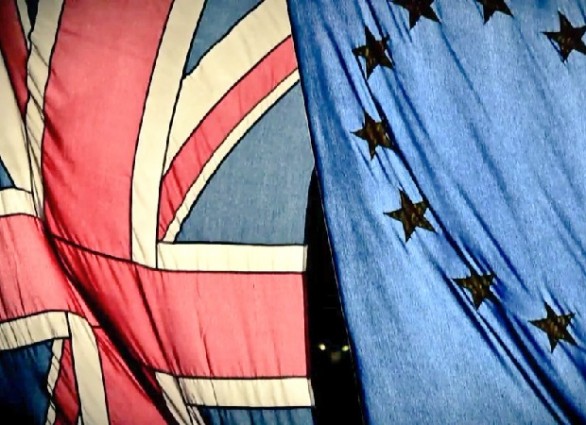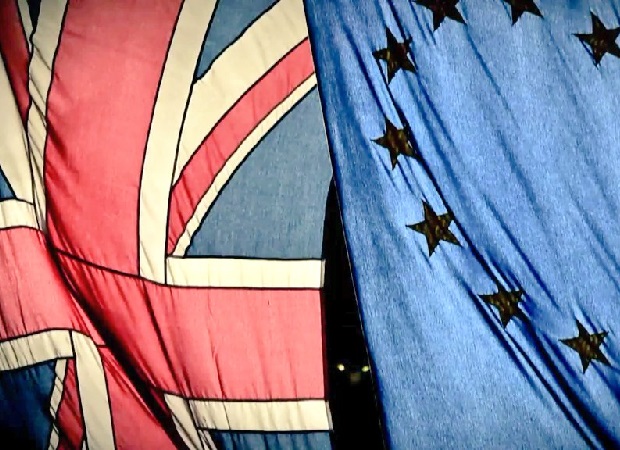 As Britain heads for the June referendum, the question of country's membership in the European Union is pitting the political establishment and the mainstream media against a rising tide of public sentiment against the Brussels, deepened by recent Eurozone debt crisis and EU's inability to regulate mass migration.
The present policy paralysis within...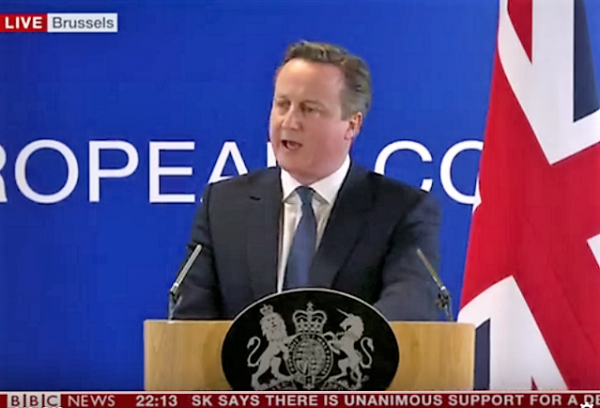 Posted by
Fuzzy Slippers
▪
Saturday, February 20, 2016 at 5:00pm
2/20/2016 at 5:00pm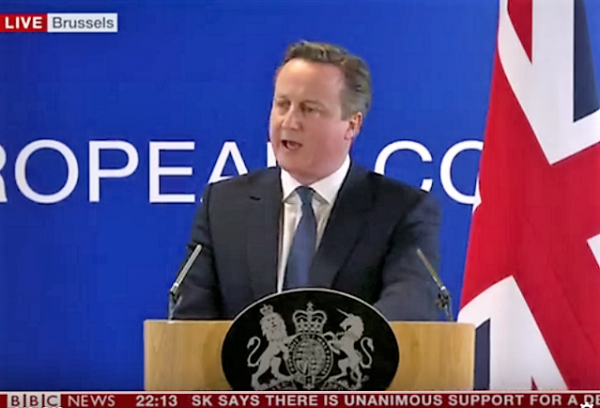 In November, Vijeta wrote about David Cameron's warning to the EU: reform or risk "Brexit" (British exit from EU). Cameron's demands were as follows:
The New York Times reports:

After days of conflicting signals about his attitude toward the European Union, Prime Minister David Cameron on Tuesday formally outlined his approach to negotiations...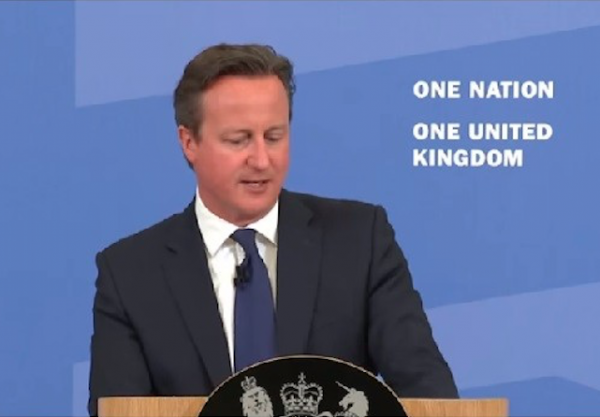 Posted by
Vijeta Uniyal
▪
Tuesday, October 20, 2015 at 1:00pm
10/20/2015 at 1:00pm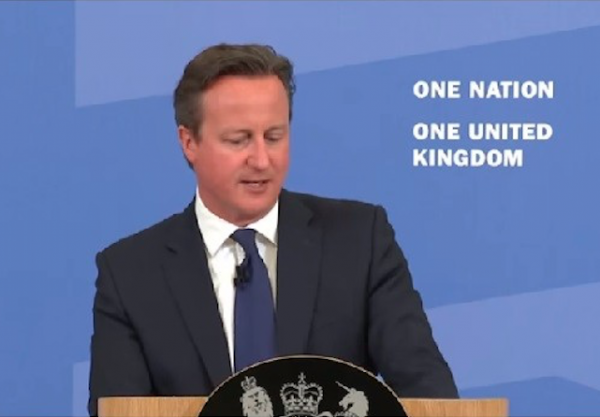 British Prime Minister David Cameron has announced new measures to tackle the rise of Islamic extremism in the UK. With this new set of measures, the government wants to counter the influence of Islamic thinking on government-funded institutions, private charities and businesses. Britain is home to about 3 million Muslims, and...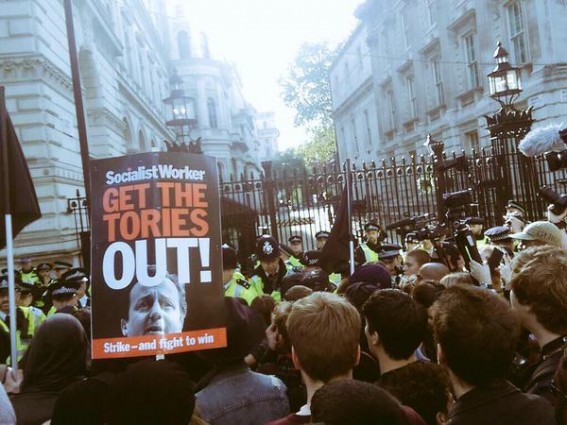 Posted by
William A. Jacobson
▪
Saturday, May 9, 2015 at 9:00pm
5/9/2015 at 9:00pm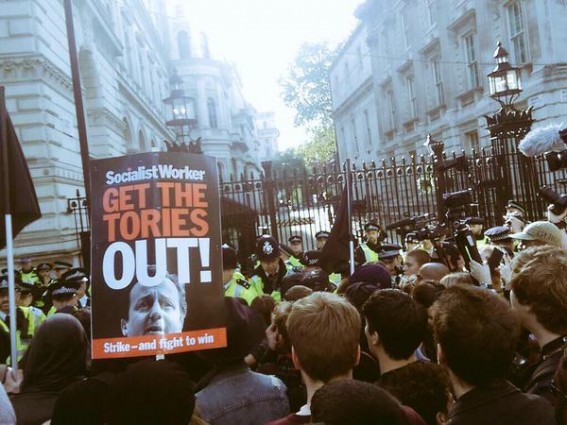 David Cameron's Conservative Party surprisingly won an absolute majority in the British parliament.
Best of all, George Galloway and his merry band of Jew-baiters and anti-Israel maniacs were voted out.
With a Conservative Party majority, welfare and other fiscal reforms should pass.
That has the sore election losers unhappy.
Needless to say, not all...