Darrell Issa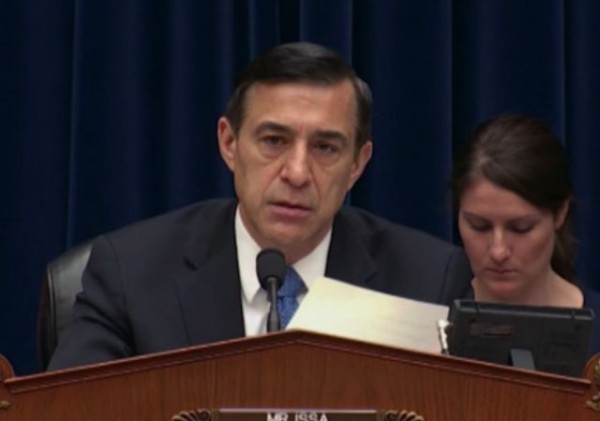 Posted by
Kemberlee Kaye
▪
Thursday, September 26, 2019 at 5:00pm
9/26/2019 at 5:00pm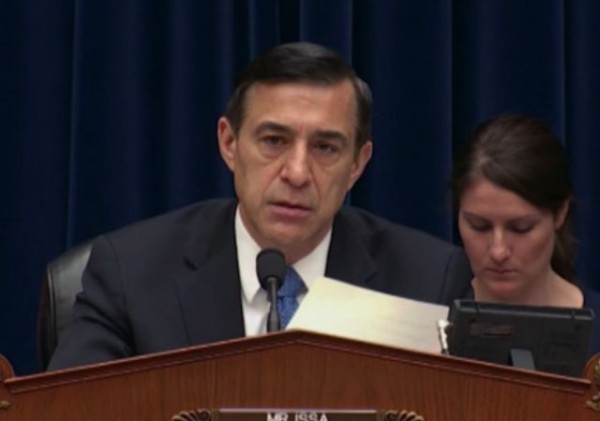 Former Congressman Darrell Issa officially tossed his hat into the 2020 ring Thursday.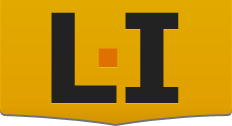 Posted by
Mary Chastain
▪
Wednesday, January 10, 2018 at 11:17am
1/10/2018 at 11:17am
Rep. Darrell Issa (R-CA) will not seek re-election this year, which means the Democrats could possibly pick up another seat. He wrote:
Throughout my service, I worked hard and never lost sight of the people our government is supposed to serve. Yet with the support of my family,...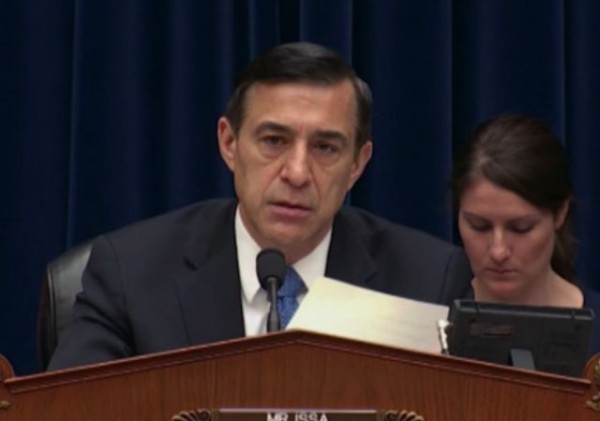 Posted by
Kemberlee Kaye
▪
Monday, November 28, 2016 at 6:39pm
11/28/2016 at 6:39pm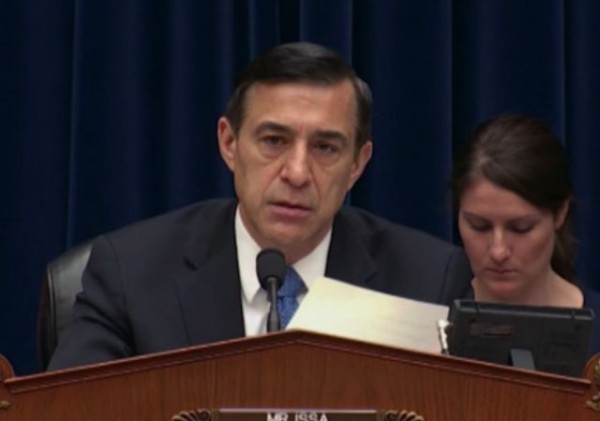 After weeks of a race too close to call, the California Representative and former Chair of the House Oversight Committee was declared the winner in his reelection bid.
From The Hill:
Rep. Darrell Issa (R-Calif.) was announced...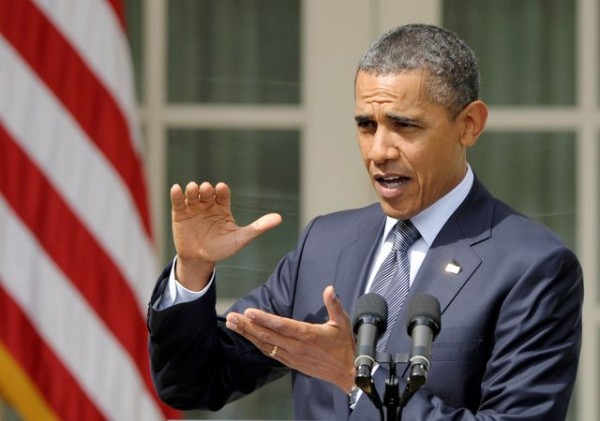 Posted by
Fuzzy Slippers
▪
Sunday, November 27, 2016 at 6:00pm
11/27/2016 at 6:00pm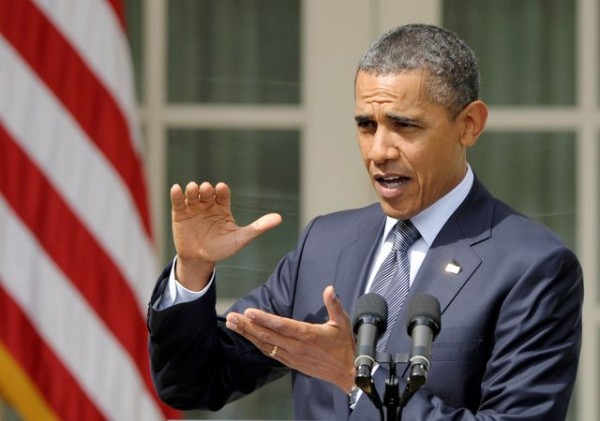 The Obama administration's agencies are in a frenzy of activity as they push new regulations before Obama leaves office in January. Republicans, however, are warning against such activity, saying that they will overturn them via the Congressional Review Act (CRA).
Federal agencies are rush...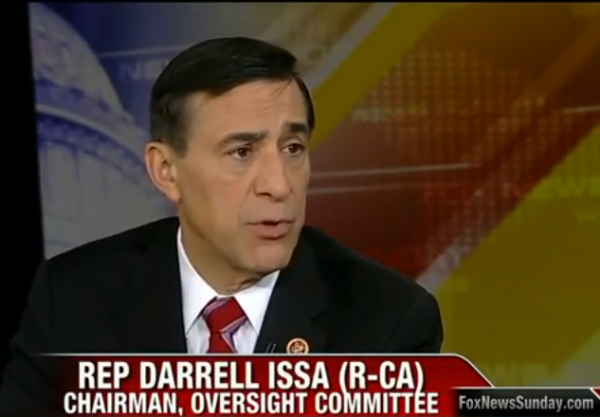 Posted by
William A. Jacobson
▪
Thursday, August 7, 2014 at 5:31pm
8/7/2014 at 5:31pm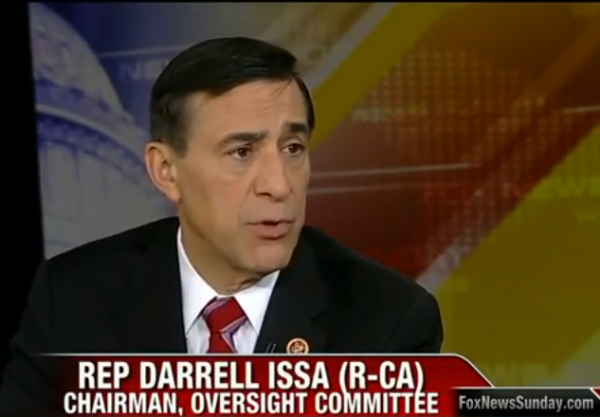 Oopsie.
Some emails regarding the failed rollout of Healthcare.gov were deleted. Actually, more than some. A lot.
A press release from Darrell Issa:
House Oversight and Government Reform Committee Chairman Darrell Issa (R-Calif.) today released the following statement on the U.S. Department of Health and Human Services' (HHS) admission that senior HHS executive Marilyn Tavenner destroyed...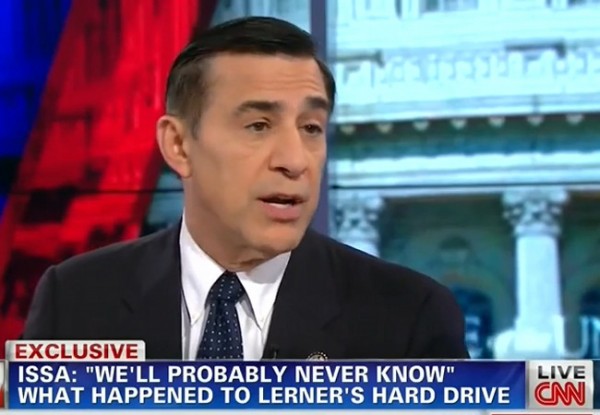 Posted by
Mike LaChance
▪
Sunday, June 29, 2014 at 3:24pm
6/29/2014 at 3:24pm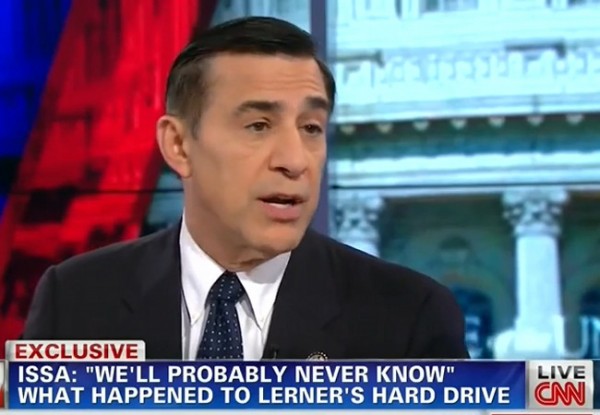 Darrell Issa, who chairs the House Oversight Committee, appeared on CNN today and was asked about Lois Lerner's missing emails by host Candy Crowley.
He's clearly not buying the official story and he ultimately makes an excellent point about the heart of the issue, that under Lerner, conservative groups were targeted for...