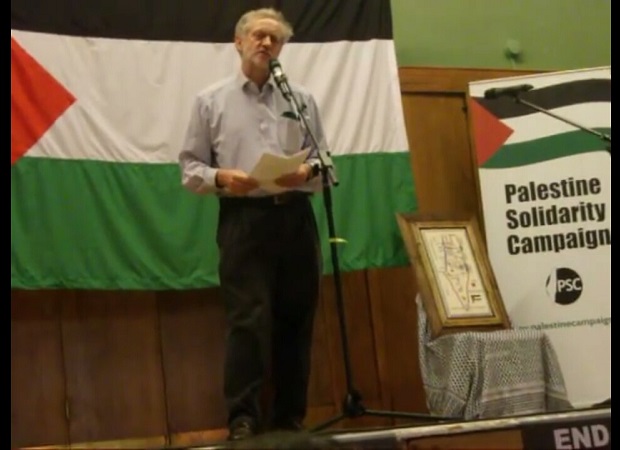 April 29, 2016
2 Comments
on
In the latest of a series of damaging embarrassments, Britain's Labour Party leader, Jeremy Corbyn, has suspended two Labour MPs for anti-Semitic comments.  Naz Shah and Ken Livingstone were suspended for suggesting Israel should be relocated to the United States, and suggesting that Hitler was a Zionist.
Labour and Corbyn
Labour, Corbyn, Shah and Livingstone each have a history of anti-Semitic incidents.  In February, Legal Insurrection
reported
on the Oxford University's Labor Club (OULC)'s anti-Semitism scandal, including the
resignation
of its President and a slew of
complaints
by other OULC members.  While the Conservative government ordered an investigation, we wrote in February:
The devil's in the details, though.  Even the good news that the government will investigate apparently rampant anti-Semitism on UK campuses has strings attached.  Former OULC member and leader of the national Labor Party Ed Miliband called for current Labor leader Jeremy Corbyn to "personally look into" issues at OULC. Corbyn, in turn, is very much part of the problem.  He calls Hamas "friends" and has met with leaders from both Hamas and Hezbollah.  In September he spoke to the Labor Friends of Israel and refused to actually say the word "Israel."  Corbyn's website still peddles the malicious lie that "Israel must lift the ongoing siege of Gaza."  The idea of Corbyn investigating anti-Semitism by a Labor-ite is insulting.
Things have only grown worse.