Posted by
Fuzzy Slippers
Friday, August 28, 2020 at 7:30pm
| 8/28/2020 - 7:30pm
"While fleeing from the scene, Rittenhouse is again chased by several people. He trips and falls to the ground and fires four shots as three people rush him. One person appears to be hit in the chest, while another, who is carrying a handgun, is hit in the arm."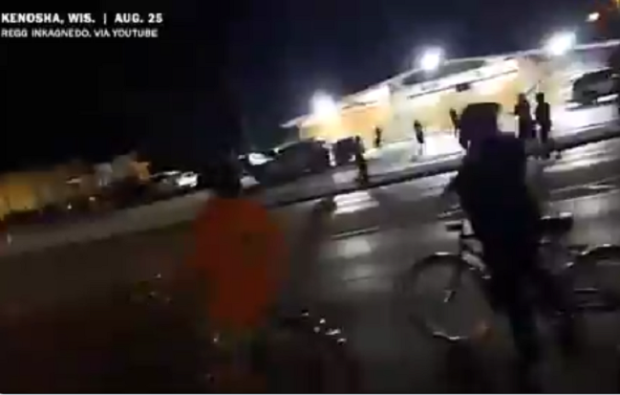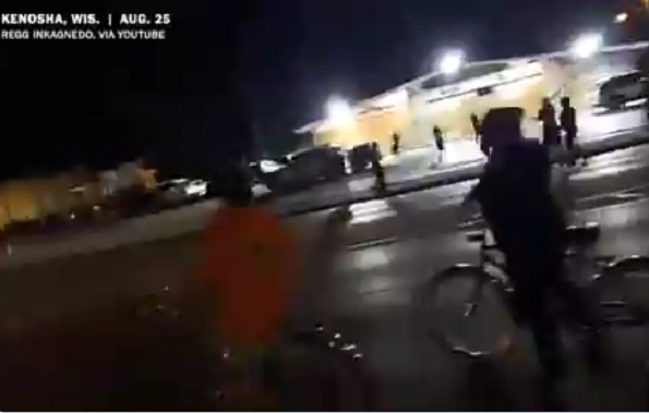 While much media attention has focused recently on the Jacob Blake police shooting incident in Kenosha, WI, there were further shootings in the small city that have garnered much social media discussion and mainstream media attention.
This incident involved a 17-year-old Illinois resident, Kyle Rittenhouse, who states that he traveled the short distance from his home in Antioch, IL to Kenosha, WI in an effort to help protect businesses from the rampaging mobs of looters, arsonists, vandals, and assailants that had been plaguing the small city of approximately 100,000 in the days following the Blake incident.  He is also on video stating that he is there to assist in emergency medical treatment of injured persons.
During his interactions with violent rioters, the teen allegedly shot three men who appear to be actively pursuing him with ill intent, killing two and seriously wounding the third.
The three men allegedly shot by Rittenhouse have been identified as follows:
The 3 shot (2 killed) in #Kenosha, Wisc. at the BLM riot have been identified.

Joseph Rosenbaum, 36, was the first one killed. Video allegedly shows him chasing teen shooter & throwing something at him. Rosenbaum was a registered sex offender for a sex crime involving a minor. pic.twitter.com/up1VgDyrgZ

— Andy Ngô (@MrAndyNgo) August 27, 2020
This person was captured on video earlier on the evening he was killed, screaming "shoot me, n***a" at armed civilians.
Now that it is confirmed Joseph Rosenbaum was one of the people shot and killed by alleged gunman Kyle Rittenhouse in Kenosha, I filmed him earlier in the night taunting the armed civilians, saying, "Shoot me, n***a." pic.twitter.com/Nn2encm78Y

— Julio Rosas (@Julio_Rosas11) August 27, 2020
The second person shot, Anthony Huber, chased Rittenhouse after Rosenbaum had been killed.  It's not clear what his reason for doing this is, though the shouts of the mob saying "Get him! Get his gun!" seems to suggest either ominous intent, vigilantism, or perhaps some misguided attempt at a citizen's arrest. We do not know at this point, and will likely never know, what would prompt someone to chase an armed man who just shot someone in the head.
When Rittenhouse fell to the ground, Huber appears to attempt to bash the prone and armed  Rittenhouse in the head with his skateboard.
Anthony Huber, 26, was shot & killed in Kenosha, Wisc. at the BLM riot. He was filmed chasing down the armed teen and hitting him when he was on the ground with a skateboard. He has a criminal history that includes charges of battery & repeat domestic abuse. #KenoshaRiots pic.twitter.com/1rvx7ltKKS

— Andy Ngô (@MrAndyNgo) August 27, 2020
The third who was shot (& survived) is Gaige Grosskreutz, 26. He's a member of the People's Revolution Movement. He was filmed chasing after the teen w/a pistol. He was shot at close-range in the upper arm. He has a criminal record that includes being intoxicated & armed w/a gun. pic.twitter.com/U9Q3R7pcPH

— Andy Ngô (@MrAndyNgo) August 27, 2020
This person has reportedly stated that his only regret about the incident is that he did not kill Rittenhouse.
GRAPHIC: A friend of the man who rushed at the #Kenosha teen with a pistol and was shot in the arm has posted an update about his status. Doctors were able to save Gaige Grosskreutz's right arm. The friend says Gaige regrets not being able to kill the teen. pic.twitter.com/2gJmnnroTF

— Andy Ngô (@MrAndyNgo) August 27, 2020
The circumstances of the incident are being scrutinized carefully given that Rittenhouse has been charged, at least initially, with a litany of homicide and other counts that seem likely to be downgraded given video evidence of the incident.
State v. Rittenhouse was filed todaay. He is charged with reckless homicide (Rosenbaum), recklessly endangering safety (McGinnis), intentional homicide (Huber), attempted homicide (Grosskreutz), and recklessly endangering safety (unknown male). https://t.co/o6NplKkArR pic.twitter.com/2Y02WOhcKw

— Gabriel Malor (@gabrielmalor) August 27, 2020
Real-time, on-the-ground reports suggested and are upheld by later NYTimes reporting, that Rittenhouse was attempting, repeatedly, to flee the mob but tripped and fell.  He reportedly fired his weapon when one alleged assailant "jumped on top of him."
🚨🚨🚨: Multiple gunshots are fired after people chased a guy with a rifle. Rifle dude tripped and fell. He fired his gun at a guy who jumped on top of him. pic.twitter.com/BfV244MMnc

— Julio Rosas (@Julio_Rosas11) August 26, 2020
Surprisingly, the New York Times bucked their usual trend and engaged in an increasingly rare act of journalism; they provide a detailed timeline of the events based on their team's review of numerous livestreams.
The NYTimes' resultant timeline strongly suggests that Rittenhouse acted in self-defense (via Twitchy).
In the hours before the shooting incident, @KristanTHarris, @RichieMcGinniss and @ElijahSchaffer all interviewed Rittenhouse, who said he was protecting a local vehicle dealership together with several other armed men. He also offers medical assistance to protesters.

— Christiaan Triebert (@trbrtc) August 27, 2020
Rittenhouse walks up to a police vehicle with his rifle slung and talks with officers. One tosses a water bottle to the armed men, as seen in @KristanTHarris's livestream. pic.twitter.com/z5LKpvGWe1

— Christiaan Triebert (@trbrtc) August 27, 2020
To better understand what happened next, we synchronized 6 livestreams, which revealed that there were two separate shooting incidents, about one and a half minutes apart, involving multiple gunmen.

— Christiaan Triebert (@trbrtc) August 27, 2020
At 23:19, Rittenhouse is seen in this YouTube livestream. He's being chased into a parking lot. While he is being pursued, an unknown gunman fires the first shot into the air. pic.twitter.com/BSD8rd6ARN

— Christiaan Triebert (@trbrtc) August 27, 2020
Rittenhouse turns toward the sound of the gunfire as another pursuer lunges toward him. He then fires four times with his assault rifle, and appears to shoot the man in the head.

— Christiaan Triebert (@trbrtc) August 27, 2020
"Assault rifle," heh.  But to the Triebert's credit he issues a correction:
Another one, this is an AR-15-style rifle, *not* an assault rifle. It's important not to conflate (but I did drafting and posting this tweet): https://t.co/jIKFuM24iw

— Christiaan Triebert (@trbrtc) August 27, 2020
Back to the timeline:
It's unclear why Rittenhouse was being chased or why he was in the area of this car dealership about four blocks away from the one he claimed to be protecting. We do know vehicles in this lot were damaged minutes before the first shooting. pic.twitter.com/7mbLQ3K21B

— Christiaan Triebert (@trbrtc) August 27, 2020
While fleeing from the scene, Rittenhouse is again chased by several people. He trips and falls to the ground and fires four shots as three people rush him. One person appears to be hit in the chest, while another, who is carrying a handgun, is hit in the arm. pic.twitter.com/wy0T26UmkR

— Christiaan Triebert (@trbrtc) August 27, 2020
Good journalism here, but yeah, it's still the NYTimes:
Rittenhouse's social media profiles proclaim support for pro-police causes like the Blue Lives Matter movement and Humanize the Badge. Other posts show him taking backyard target practice, posing with guns and assembling an military-style semi-automatic rifle.

— Christiaan Triebert (@trbrtc) August 27, 2020
Normal Americans shrug and think, "yeah, so? That's Tuesday at my house," but the NYTimes apparently thinks this is note-worthy enough to conclude its, to that point, solid foray back into actual journalism.
Kenosha police issued a statement that an investigation of the shootings is ongoing.
— Kenosha Police Dept. (@KenoshaPolice) August 26, 2020
As always, we will keep you updated as more details become available.
Fascinating moment-by-moment thread of Kenosha shooter #KyleRittenhouse's movements Tuesday evening that left two people dead. SPOILER: It's more complicated than anyone thinks. https://t.co/vNQeTBnGs1

— Robert A George (@RobGeorge) August 27, 2020