Posted by
Fuzzy Slippers
Saturday, November 16, 2019 at 6:40pm
| 11/16/2019 - 6:40pm
Stefanik: "My opponent Taxin' Tedra can have your sick mysogynist support."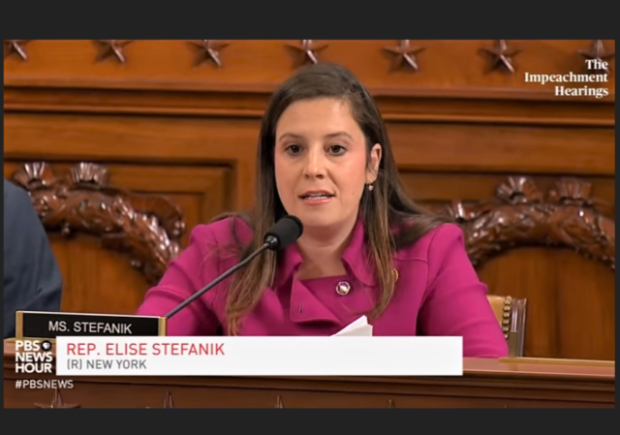 On Saturday morning, Kellyanne Conway's NeverTrump husband tweeted that Rep. Elisa Stefanik (R-NY) is "lying trash."  The comment was in reaction to her stellar performance during the entirely partisan Democrat impeachment circus.

Stefanik has responded:
And for you @gtconway3d – the one thing I've NEVER been called in my life is TRASH.

You need serious help. My opponent Taxin' Tedra can have your sick mysogynist support.

— Elise Stefanik (@EliseStefanik) November 16, 2019
Rather than apologize for his crude attack on Stefanik, Conway doubled down, countering "Well, now you have [been called 'trash']."
He then, without a hint of irony, calls President Trump "psychologically unstable" for . . . wait for it . . . name-calling.
Well, now you have. You tell lies to defend a psychologically unstable man who calls people "scum" for telling the truth about him. Good luck with your campaign. https://t.co/3KvXV042Zn

— George Conway (@gtconway3d) November 16, 2019
Utterly surreal.