Posted by
Kemberlee Kaye
Monday, April 2, 2018 at 9:11pm
| 4/2/2018 - 9:11pm
With the Cruz campaign in full gear, the O'Rourke campaign looks like they're in over their heads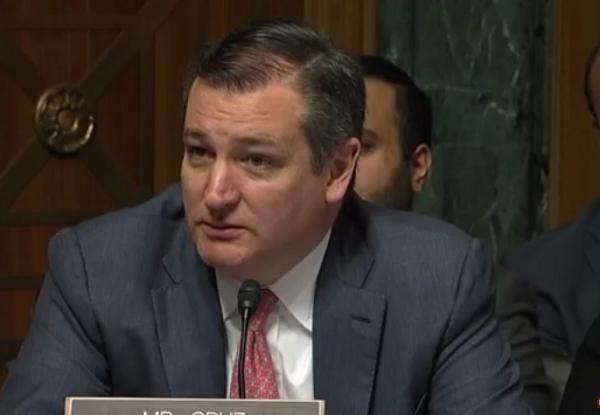 Senator Ted Cruz's re-election campaign is finally in full swing. Cruz's Democrat opponent is a young Congressman from El Paso, Rep. Beto O'Rourke.
A seasoned campaigner, Cruz and his campaign crew are already playing hardball.
During a stump speech in Beaumont, Texas Monday, Cruz brought up the anti-second amendment op-ed penned by former Supreme Court Justice John Paul Stevens. Cruz suggested reporters ask Rep. O'Rourke whether he agrees with Stevens, seeing as O'Rourke bragged about his F rating with the NRA. Cruz accused O'Rourke of having an "extreme position" on the second amendment "even within Washington Democrats."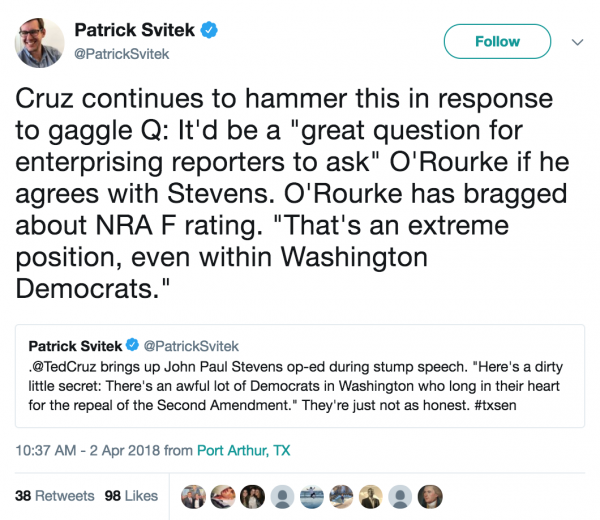 After the Parkland school shooting, O'Rourke said there was no reason AR-15s should be sold to the public during a panel discussion at the South by Southwest Festival in Austin.
The O'Rourke campaign also made an unforced error by way of a Snapchat filter. The filter, which can be placed over photos as a show of support inaccurately suggesting Cruz has not spent much time in Beaumont.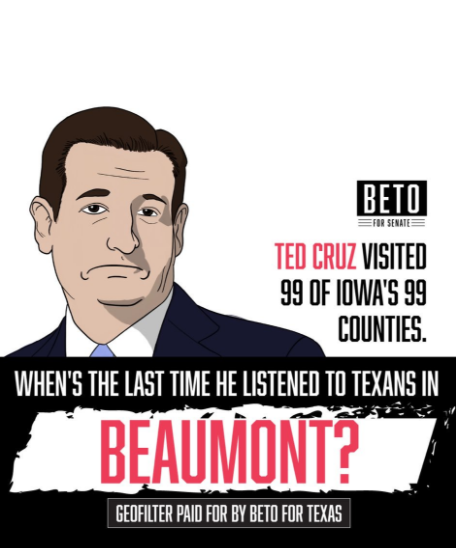 Ouch: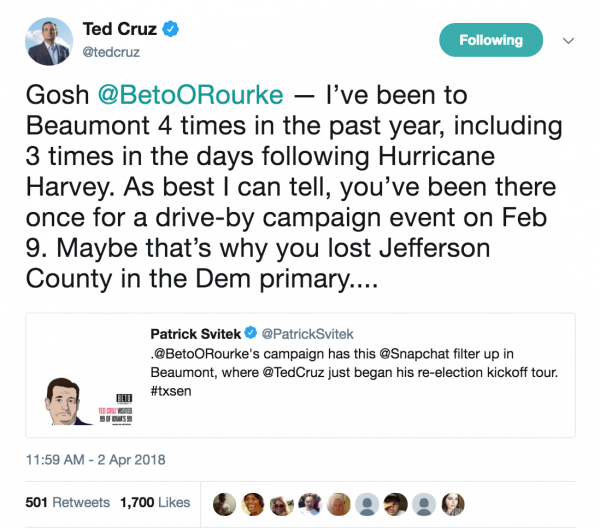 If you're going to attack your opponent publicly, maybe make sure your information is correct first?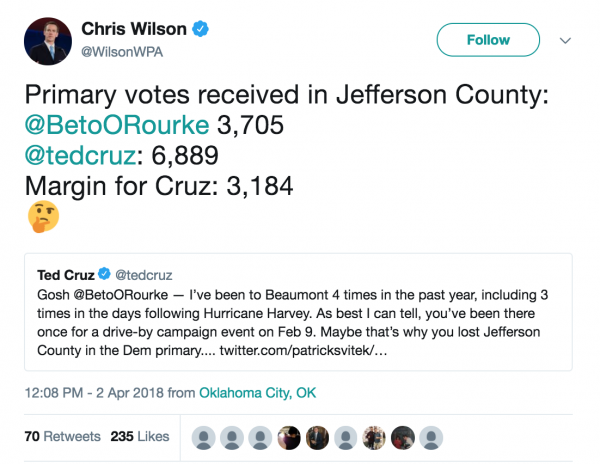 One day, two missteps.
With the Cruz campaign in full gear, the O'Rourke campaign looks like they're in over their heads