Posted by
Fuzzy Slippers
Saturday, May 20, 2017 at 5:30pm
| 5/20/2017 - 5:30pm
Unless everyone who is over four feet tall "bows" when receiving a medal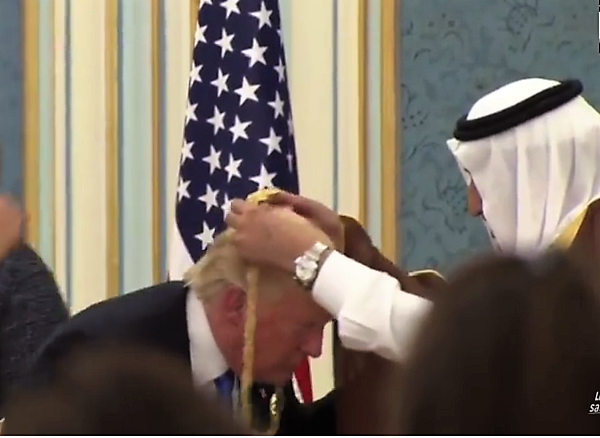 President Trump was awarded a medal and dipped his head to receive it because he is considerably taller than King Salman of Saudi Arabia.
So of course, the left is coming unglued with screeching accusations of "hypocrisy" over Trump chastising then-president Obama for bowing to the Saudi Arabian king.
Might be a good time to re-up this Trump tweet about Obama, "The Amateur." https://t.co/eQXthDFgVo

— igorvolsky (@igorvolsky) May 20, 2017
The Amateur! First @BarackObama was caught bowing to the Saudi King but now the President of Mexico! http://t.co/f0CFiUS9

— Donald J. Trump (@realDonaldTrump) June 20, 2012
Heavy.com has some more tweets and a write-up about it, but pictures are worth . . . well, you know.
Here's Obama: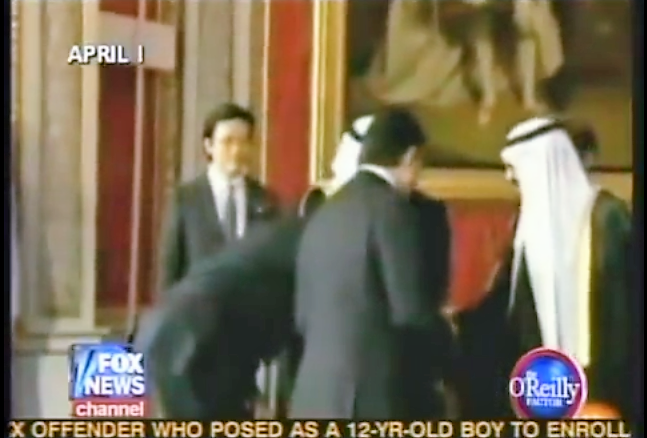 Here's President Trump: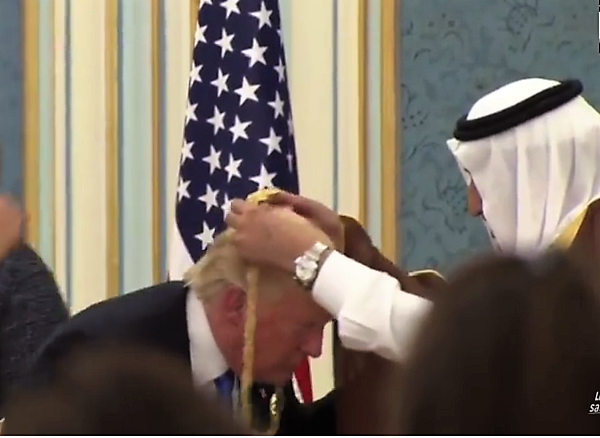 Here's the video of Trump receiving the medal:
And the video of Obama scraping the floor as he bows to the Saudi king:
The left's defense, then, you may recall, was that President Bush had also "bowed" to the Saudi king . . . except he didn't.  He, too, was receiving a medal from the king and bowed his head so the much shorter king could place it around his neck.