Posted by
William A. Jacobson
Sunday, July 20, 2014 at 2:00pm
| 7/20/2014 - 2:00pm
The story of Elizabeth Warren the media acolytes do not tell.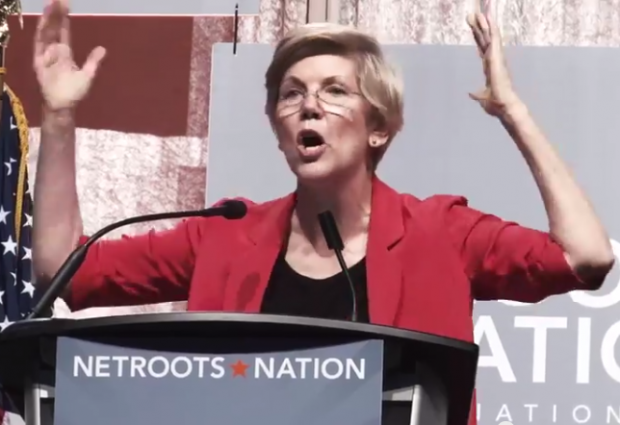 With Elizabeth Warren reaching cult status, and momentum growing to convince her to run for President, it's worth keeping in mind that Elizabeth Warren's career is nothing like portrayed.
No, I'm not just referring to the Cherokee deal. From her legal representation for large pay of the biggest corporate interests to questions raised by other professors about her academics, there is a story behind Elizabeth Warren which is at risk of going down the memory hole.
That's the main reason we created ElizabethWarrenWiki.org — to preserve the record and the research.
It's also why Twitter user @Coondawg68 has created a Storify, Liz Warren #RunLizRun on the occasion of Warrens star appearance at Netroots Nation (the left-wing blogger gathering). It is an accumulation of much of Warren's story via tweets, some of which are pugnacious, but most informative as to the historical record:
Check out this great story on Storify! #NN14 #RunLizRun https://t.co/rFZCLkgMPO via @coondawg68

— Legal Insurrection (@LegInsurrection) July 20, 2014
The full sequence that will not require you to click through is below: